On February, 11-13 2020, within the International Forum of Security & Safety Technologies, the review of solutions and technologies to ensure security and terror safety of transport facilities, urban infrastructure, industry, oil & gas, power sector, banks and retail will take place. Directors and specialists of companies and corporations, responsible for safety and making decisions of purchase and implementations at the highest level are involved in the preparing process.
To participate in the review of technologies and business program of TB Forum 2020 >> www.tbforum.ru/en/participate
Why you can't miss the 25th Anniversary Forum of Security & Safety Technologies:
The intensive program of private meetings between the participants and customers in VIP-Lounge during all three days of the Forum will continue the ongoing series of sessions.
3 days | 15 private meetings with customers from the key sectors of the Russian economy | 5 major enterprises at each meeting
2. The biggest congress of security directors at the review of solutions and technologies on February, 11-13, 2020: 5000 major customers from state and private corporations from all regions of Russia.
3. Business program – 15 VIP events on all issues of national security during 3 days of the Forum. The direct dialogue of regulators, customers and suppliers, novelties of regulation and practices of realization, industrial specifics: transport, urban infrastructure, industry, oil & gas, power sector, banks and finance, retail.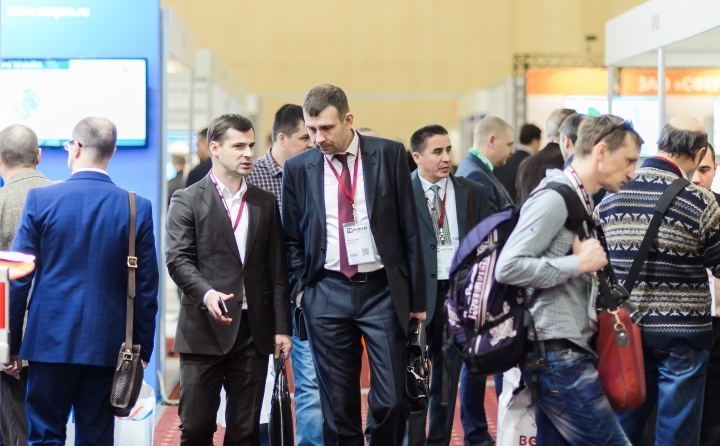 What's new:
Conference "Situation, analytical and dispatch centers: cross-industry experience"

Conference "Security of places of mass stay of people»: shopping centers and offices, sport and concert halls, museums, theatres, libraries, parks"

Conference "Industry 4.0. Practice of implementation of information technologies: transport, telecom, energy"

Conference "UAVs: industrial specifics. Practice of application and threats"

Round table "Construction of smart quarters: results and perspectives"

Round table "Intelligent video surveillance in security systems. Cross-industrial cases"
4. In 2020 TB Forum is supported by such partner companies as Dormakaba, TRASSIR, Panasonic, Institute of Engineering Physics, Wlibor Systems, Neoscan, Confident, Security Code, Elvis, Kaspersky, SmartLine Inc, Hanwha Techwin, Epotos, Supertel, IBS Platformix, Infowatch, ABLOY, Electronika, Integra-S, Transset, GCS, Stilsoft, Elvees-Neotek etc.
Vladimir Shelepov, GCS:
"At the moment we're making internal research and development of the product, which will surprise all our country as we hope and at the nearest TB Forum we'd like to present this product. As the member of the Organization Committee of the Forum I can say that TB Forum today is the best event in the sphere of security in Russia. Our company gives its priority attention to this Forum of Security & Safety Technologies."
Participation in TB Forum 2020 is a possibility to discuss actual issues and offer their solutions to potential clients from state customers and major companies.
We invite producers and suppliers of equipment to take part in the review of technologies and business program of TB Forum 2020 to develop your business and sales >> www.tbforum.ru/en/participate