Business of VMware in Russia in 2018 grew much more in high gear in dollars, than on average in the world, the head of the company in Russia and the CIS Alexander Vasilenko told TAdviser. He preferred not to disclose dynamics in absolute measures, but characterized growth as "very aggressive".
Global revenue of VMware in the reporting year which came to the end for the company on February 1, 2019 made $8.97 billion that is 14% more than value of year prescription. Rise was promoted by transition of VMware to a cloud business model within which the vendor actively attracts partners.
Cloud services became one of drivers of growth of revenue of the company and in Russia. According to Vasilenko, business of VMware Cloud Provider Program (VCPP) especially dynamically developed. It is the program within which partners propose solutions of VMware on the "software as service" model. This direction, according to Vasilenko, grew many times quicker, than other directions of business of the company.
According to the head of VMware in Russia and the CIS, the last is partly connected with pent-up demand for infrastructure resources. Against the background of the crisis phenomena many customers are inclined to hold budgets on these purposes because of what "the technology debt" collects. But sooner or later it it is necessary to give and invest in IT infrastructure.
And secondly, there is a feeling that customers began to treat with great trust external cloud solutions, Alexander Vasilenko noted in a conversation with TAdviser. If earlier they preferred to store practically everything on own infrastructure, then now it changed.
"At the same time the speech about customers of all levels. If earlier the situation could differ depending on the size of the company, then now we see projects and in absolutely small companies, and at very big customers," – Alexander Vasilenko says.
Both the psychological factor, and financial affected it: customers saw that due to use of cloud infrastructure it is possible to receive an economic benefit in this or that type. It is especially relevant against the background of economic uncertainty when customers are afraid to make risky large investments – to make fixed assets in physical infrastructure. Clouds allow to distribute investments in time and to pay only for that volume of resources which is really necessary in specific timepoint.
At the same time the political moments affecting the list of the main players have an impact on the Russian market. For example, Amazon has no DPC in Russia because of what its share in the market of cloud services not so big, as in the USA and Western Europe.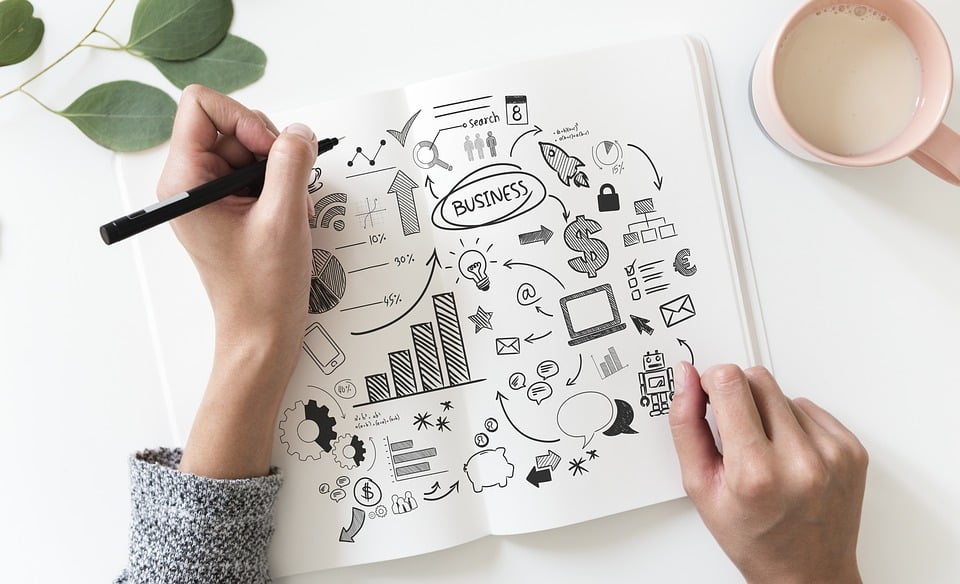 On this background there is more scope at local players, such as MTS, DataLine, Rostelecom, SberCloud and others, Alexander Vasilenko notes. Many of them understand that because of a political situation in the nearest future global players will hardly come to the Russian market, and actively develop. It is supported also by the VMware platform.
One of trends in the field of virtualization in Russia – transition from basic virtualization to expansion of a range of technologies which are implemented by customers. So, for example, Vasilenko selected quite fast adaptation of technologies of network virtualization. First there were many pilot projects, but mass implementations were not, and now the NSX direction (the virtualization platform of network) becomes a mainstream both at large, and at medium-sized customers. Also the hyper convergent systems, Kubernetes, etc. are interesting to customers.
Other trend, Alexander Vasilenko says, it is leaving from component virtualization when the projects NSX, vSAN, basic virtualization, etc. were separate. Now more and more projects when VMware Cloud Foundation as a basis for the platform of the customer is on sale are observed. In Europe and the USA such shift of a paradigm happened about 2-3 years ago. VMware Cloud Foundation, from the point of view of the company, is "operating system" for SDDC of DPCs (Software-defined datacenter, software-defined DPC).
After a universal trend, one more trend it is possible to call distribution of use of Kubernetes technology in the Russian organizations - platforms open source for management of container applications and the related components of network and storage. The Russian office VMware tells that Kubernetes already is practically everywhere. Follows from communication with customers that someone already carried out deployment, someone plans, someone actively develops. At this Kubernetes adopt also state structures.