We present the top 5 tenders for the purchase and maintenance of access control systems at various facilities. The largest tender was announced in the end of February in Krasnoyarsk and concerns sports facilities. The initial maximum contract price is more than 33 million rubles. Other customers' purchases are in the energy and industrial sectors.
The planned maintenance and repair of equipment of the alarm system, redundant power supply, CCTV systems, alarm systems, access control equipment with sources of ionizing radiation, installed in the sport facility "Academy of biathlon", the sport facility "Lokomotiv", the sport facility "Physical culture and sport center with swimming pool and sport hall "Hope", the sport facility "the Ice Palace "Arena.North", the sport facility "Sopka", the sport facility "Ice Palace "Crystal arena", in the sport facility "Raduga", office of the Regional center of Sports Facilities, in accordance with the technical task approved by the customer – 33 100 000.00 rubles. The customer is the Regional center of sports facilities.
The capital repairs of the capital construction facility: "Premises. floor №10, floor №11, floor №12, floor №13 (access control system), located in Khanty-Mansiysk, Engels street, 45, room 8 – 22 430 100.00 rubles. The main customer is the state order department of the Khanty-Mansi Autonomous Okrug - Yugra.
The supply of detection equipment and access control systems of the Balakovo Nuclear Power Plant – 21 571 953.06 rubles. The customer is Rosenergoatom concern.
The right to perform construction, installation and commissioning works at the facility: "Modernization of the automatic fire alarm system, warning system, control and access control systems in the premises of the Eastern electric networks – 19 689 416.40 rubles. The customer is the Yekaterinburg electric grid company.
Delivery of equipment for access control and management system (ACS) – 13 942 200.00 rubles. The customer - "Mining and Chemical Plant.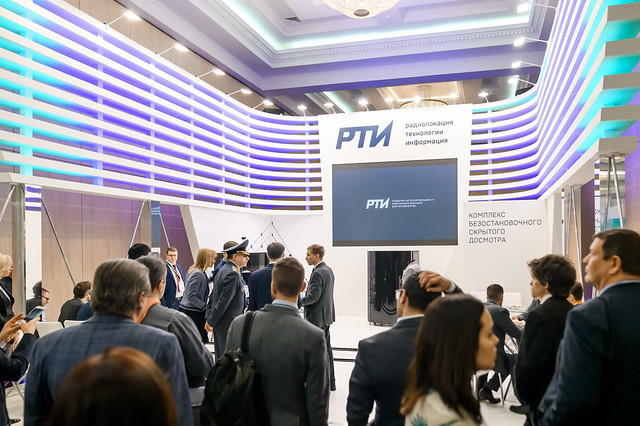 TB Forum 2021 is a continuous program of communication between customers, regulators and suppliers: weekly meetings of developers with large customers, round tables and working groups, and in February - the All-Russian technology review and industry conferences and round tables.