On August 15, within the preparation to the the International Forum of Security & Safety Technologies 2020 and the round table "UAVs: industry specifics. The practice of use and threats", the consultation meeting between customers and suppliers will take place.
The event is addressed to the heads of situation centers, directors of security services, chiefs of dispatching services, IT directors, heads of innovations for organizations, for those, who consider the big territory and industrial facilities management and reacting to emergency situations as their most urgent task, and also the meeting is appropriate for manufacturers and suppliers of equipment and technologies in the sphere of UAVs – participants of TB Forum.
Who will share their experience of use, practical cases and actual tasks:
Deputy director of regime– the head of TAGMET (TMK)
Main expert of innovation, research and development department and department of technological development and innovation, PJSC "IDGC of North-West"
Deputy director of the Aerial Forest Protection Service
Director of information security department, RUSAL Management
Project manager for unmanned technologies of the Centre of digital technologies, Gazprom Neft
The agenda is:
The practical experience and prospectives of exploitation of unmanned aircraft systems to ensure safety. The industry specifics.

The practice of using UAVs to solve tasks of resistance to illegal economic activity in forests, monitoring of power lines, monitoring of oil & gas infrastructure, magistral pipelines, inventory of existing and control of building facilities, detecting of extraneous persons in areas of responsibility etc.

Using of UAVs in situation and command centers

Integration of UAVs with perimeter systems of defense and video surveillance

Resistance to attacks of illegal interference of UAVs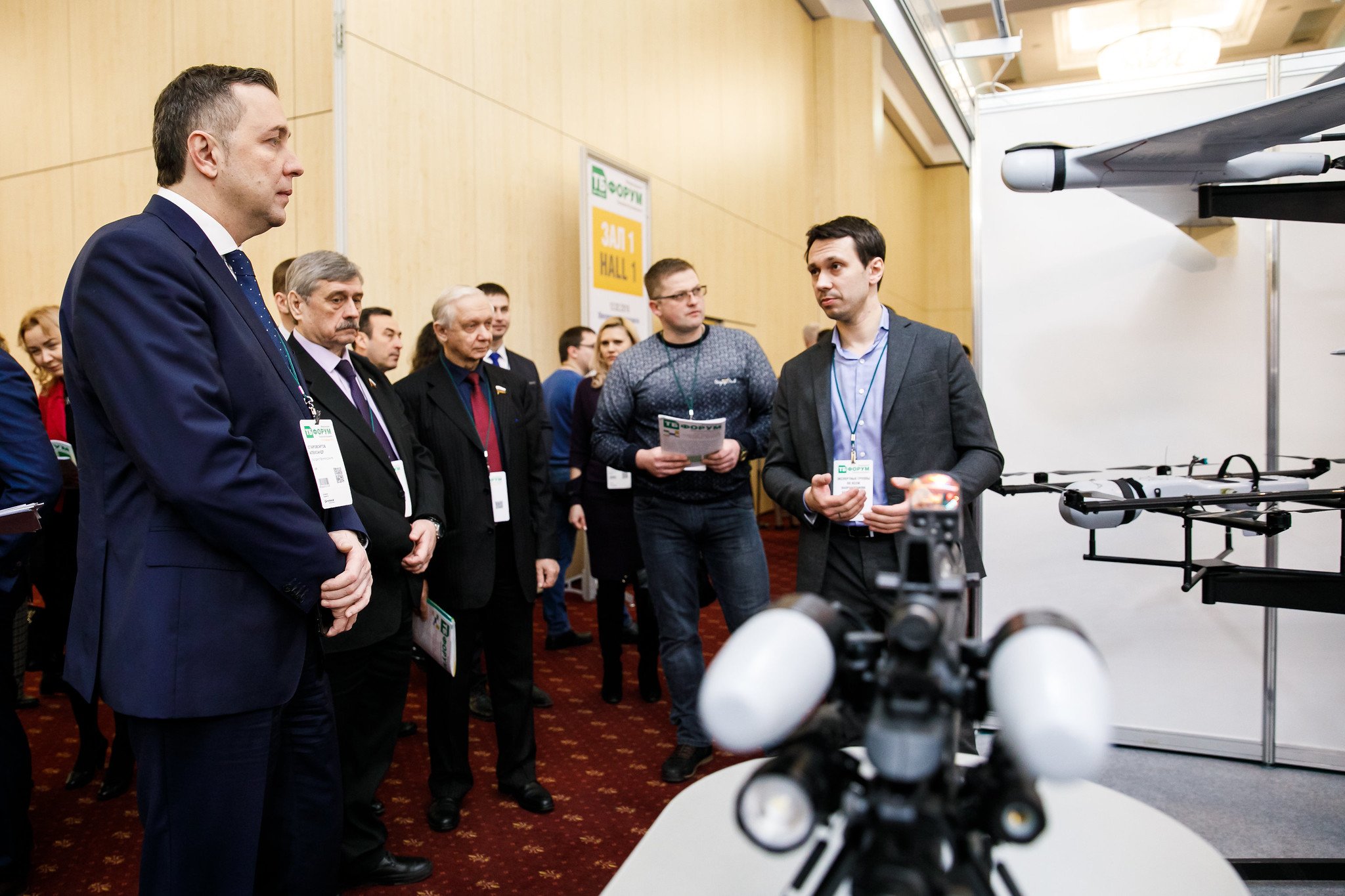 Alexander Kartenichev, FGBU VNIIPO of EMERCOM of Russia:
"It was useful to broaden horizons on the issues of the round table "UAVs in the context of security". Besides, based on the results of participation in TB Forum 2019, agreements on advisory work on the use of UAVs equipped with thermal imagers for railways monitoring were reached. In the centre of my attention within the exposition were tactical questions of ensuring safety of facilities from attacks of drones and also technical providing with security of drones flights in common airspace with manned aviation. Possibilities of using UAVs of big carrying capacity for delivering and using the fire-fighting equipment for extinguishing fires in high-rise buildings were discussed at booths."