From February 11 to 13, 2020, the International Forum of Security & Safety Technologies celebrated its 25th anniversary. The Forum remains the most influential event in Russia for directors and specialists who make decisions in the field of security, information protection and digitalization of enterprises.
Security today is not only a matter of quality of life and development, but also a matter of national and technological sovereignty.
Created as a wholly Russian event, the International Forum of Security & Safety Technologies, under the leadership of an organizing Committee, takes into account the national agenda: investment in security, training, infrastructure development, development of new products and systems.
Over 25 years of development, the International Forum of Security & Safety Technologies has gone from an exhibition to a platform for continuous dialogue and interaction: the Forum's working events take place monthly throughout the year, and the February event is the largest place in Russia and the CIS to develop solutions and exchange experience, as well as a meeting place for directors and specialists from all sectors of the Russian economy.
The Forum's methods of work are designed to effectively establish cooperation between all interested parties: government and self-government bodies, consumers and producers, public associations and competence centers.
The main principles of the Forum's event program and exposition are to gather active and professional people who create security architecture and technologies, create conditions for effective interaction, reduce barriers and ensure transparency of cooperation.
The past three days have organically united the annual program of consultative meetings in each area of security and the largest congress of directors and specialists. Throughout 2019, we discussed the tasks, the specifics of facilities and proposed solutions for implementing or modernizing security systems. 380 experts took part in the working groups to prepare the event, a detailed analysis of current problems and opportunities was made, and initiatives and proposals were prepared.
The national agenda of the Forum was set in the program of meetings, created by participants of the organizing Committee and working groups that bring together representatives of government authorities, regulators, Russian state-owned enterprises and corporations.
A separate program was created for specialists in each area and sector of the Russian economy: 14 VIP events on national security issues, high-level meetings, visits of regional and international delegations, discussions of requirements, a national review of solutions and technologies, and a program of closed meetings with customers.
The main difference between the business program 2020 is the practical orientation and support of projects that Russian consumers implement at their facilities, the creation of an effective environment for strengthening interdepartmental cooperation and joint creation of solutions that are valuable for Russian and foreign customers.
The all-Russian review of the latest technologies and solutions to ensure the safety and security of facilities and infrastructure was held at the exposition of the International Forum of Security & Safety Technologies.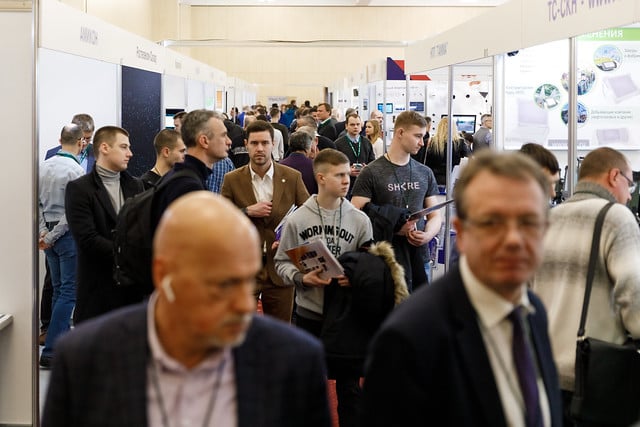 Igor Lysov, Rosbank:
"The International Forum of Security & Safety Technologies was held successfully in a friendly atmosphere and with a free format of communication. I met with colleagues from other large organizations, and also met familiar representatives of vendors and equipment manufacturers. Just a few days ago I received an invitation from colleagues I talked to at the Forum to visit their facilities, exchange experience in implementing new technology and evaluate the organization of the process. Many thanks to the forum organizers, who bring together customers and manufacturers, what allows you to hear and understand different points of view and approaches to solve common problems, as well as to look forward to the future."
Book your participation at the Forum now and receive invitations to meetings with customers (they will start in a month!) and find new potential buyers among government customers and major corporations >> https://eng.tbforum.ru/participate-new