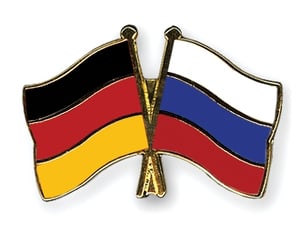 "Geographical location of the Smolensk region is unique and gives a brilliant possibility to localize the production of German companies to work both on the domestic Russian market and foreign markets of the European Union" – said Alexey Ostrovsky, the governor of Smolensk region at the meeting with representatives of German business.
The meeting was held as part of the presentation of the investment potential of Smolensk region in Moscow at the residence of the German Ambassador in Russia, organized by the Russian-German chamber of Commerce, said the representative of the press service of the region to RIA Novosti. The event was attended by more than twenty representatives of German companies, developing business in Russia and expressed their interest in cooperation with the Smolensk region.
"The Smolensk region has the successful experience of the cooperation with German business. A number of German companies invested serious funds. Among them are Rhenus Logistics, the largest logistics operator in the European Union and the German company Fresenius. Last year we concluded the agreement with the owner of the agricultural holding EcoNiva, Stefan Dürr that since this year he will invest in the construction of dairy farms in our region. So we're going to develop our interaction with German business" – said Mr. Ostrovsky.
He reminded that the region remains the important logistics, transport and communication hub with about 75% of the goods coming from Western Europe to Russia. Electricity production in the Smolensk region is four times higher than its consumption, while the cost is on average four times lower than in Europe, and gas is more than eleven times cheaper.
According to the Governor, in recent years the foreign economic relations of Smolensk region with Germany are actively developing. Currently, Germany is a priority for the Smolensk region as a partner state, occupying a leading place in the foreign trade turnover of our region with far-abroad countries. During ten months of 2018, trade with Germany increased by 40% compared to the same period last year and amounted to 136 million dollars, exports increased by 113%, surpassing 30 million dollars.
It was noted that a number of companies showed a special interest to the Smolensk region, among them are: MOBOTIX AG, Swilar, Siemens Finance, Flottweg etc.
Subscribe to our blog and receive the most actual and interesting news about the Russian market of security.