A consultation meeting of specialists of the Moscow metro with representatives of manufacturers and suppliers of security systems will be held on the 21st of May.
Urgent issues, facing the metro, proposals for the formation of a map of customer needs, specifics, risks, latest technologies, which will improve the security system and the level of protection of the capital's subway, and the real opportunities of existing solutions and equipment will be discussed during the meeting.
The Moscow metro is interested in suppliers of security systems who can provide modern equipment and innovative solutions, taking into account the specifics and features of the facilities.
Customers want to know:
What is in the certification funnel and what will be available for purchase throughout the year. What didn't get into it and why.

What should be done to support the development/creation of boutique solutions to reduce risks for companies in pilot projects.
A series of meetings with major customers takes place within the preparation to the review of solutions and technologies for security and terrorist protection of facilities at the TB Forum 2020.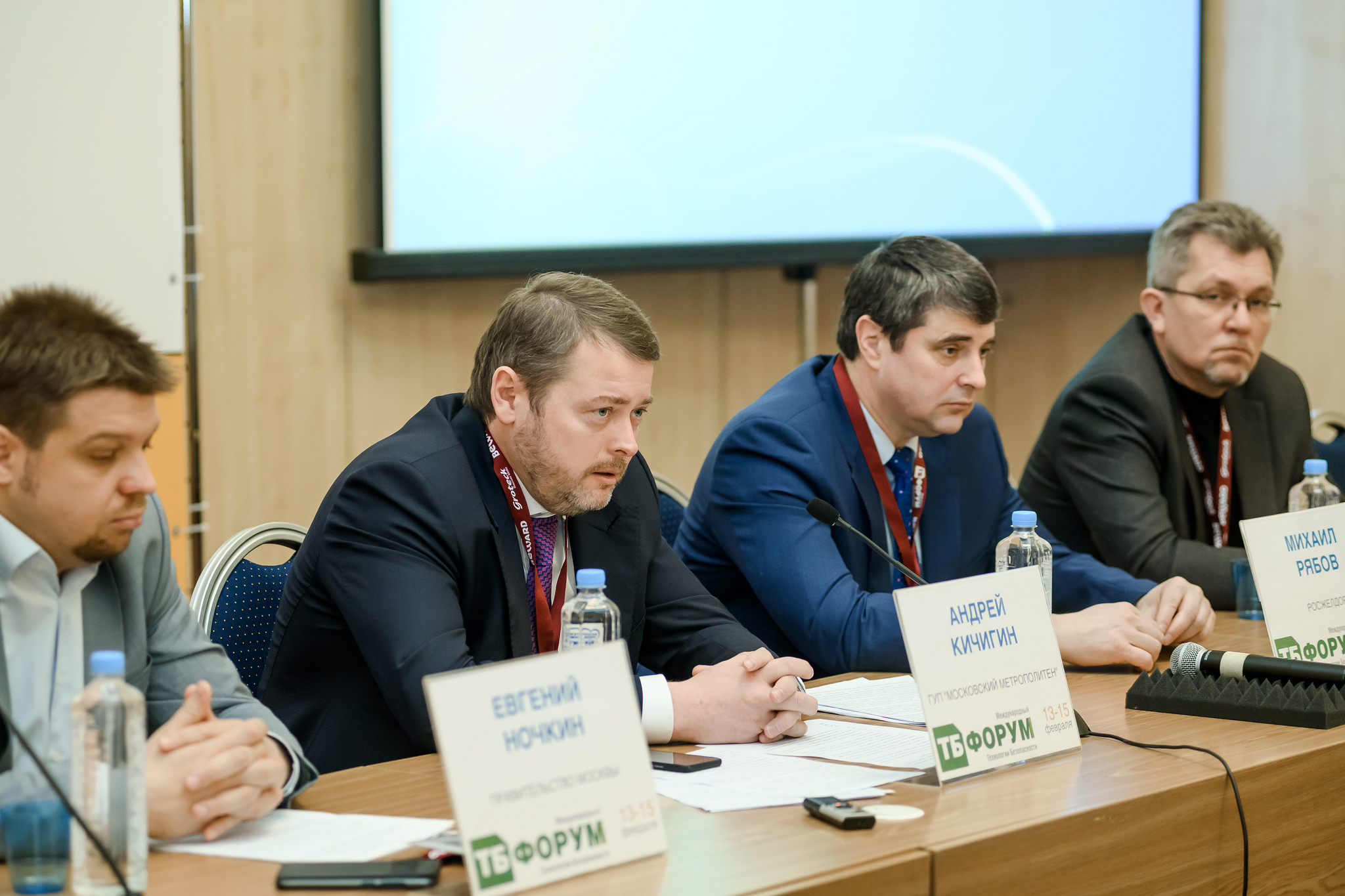 Andrey Kicigin, the Moscow metro:

"Interesting speeches were made by the representatives of the companies-manufacturers during the workshop. They presented their technologies and implementation experience. After the workshop the exposition of the Forum was bypassed, especially interesting were products addressed to the transport sector. Perhaps some of them will be used at the facilities of the Moscow metro".

Yuri Ivanov, the Saint-Petersburg metro:

"I'd like to point out the benefits of professional communication, which took place at the TB Forum. At the workshop it was possible to hear about the problems faced by specialists from other regions, to exchange experiences. I would like manufacturers of inspection equipment and perimeter protection systems to participate more actively in the TB Forum exposition. After all, we pay special attention to these security systems when visiting the exhibition of the TB Forum".
We invite manufacturers and suppliers of antiterrorist and inspection equipment and technologies to participate in the development of their business and sales.