Improving revenues on the security and IT market is imposible without exchanging expertise between professionals who make use of technology on a regular basis and deal with end-customer requests every day. So, in 2016 for the first time All-over-IP Expo focuses its conference part on business and technology stories that Russian system integrators and engineering companies have produced for over 20 years of implementing video surveillance, security, communications, storage, machine vision, building automation systems and networking infrastructure. Click to learn the first lineup of speakers >>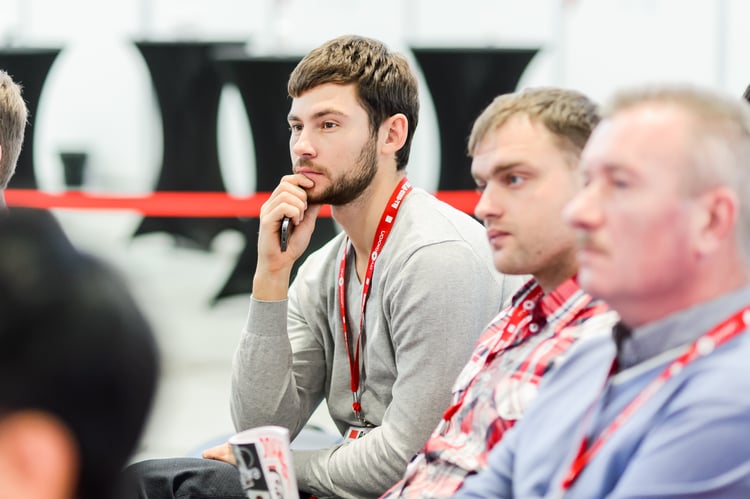 First Lineup of Speakers
1. Complex Project Engineering Group has got a profound expertise in design, implementation and technical support of complex security solutions as well as consulting projects. Among customers are Central Bank of Russia, Ministry of Defence of the Russian Federation, Sheremetyevo Airport.
2. Electronika, PSC is an engineering company, developing hi-tech security systems for industrial, transportation and financial infrastructure. Among customers are Sberbank, Zarubezhneft, RUSAL, Baltika-Yaroslavl Brewery, Gazprom Neft, Sochi International Airport.
3. LANIT-Integration specializes in IT consulting, corporate and engineering infrastructure deployment, security systems, data centers, virtualization, networking, telephony, multimedia systems, videoconferencing, information security, IT service management, maintenance services since 1991. Among customers are Rosbank, Uralsib Bank, Gazprombank, INTER RAO UES, Mosenergo, Moscow United Energy Company, Slavneft NGK, Auchan, AvtoVAZ, Norilsk Nickel.

4. IBC Solutions provides state-of-the-art building automation for new facilites and building retrofits based on KNX/EIB, LonWorks and BACnet protocols. Among customers are Hotel Metropol Moscow, Louis Vuitton (retail store), Piazza Italiana Restaurant, Hotel Mercure Arbat Moscow.

5. Benitex is a largest player on the Russian security market since 1997 with unique expertise in security manufacturing, distribution and system integration.

Interested in taking advantage of All-over-IP 2016 conference context and reach its highly engaged, influential audience of sales partners and end-users? Contact Alla Aldushina.
Interested in speaking and sharing your brand's vision with the local industry? Contact Olga Fedoseeva.
About All-over-IP Expo
Founded in 2008, All-over-IP is a networking platform for global IT, surveillance and security vendors, key local customers and sales partners where they share knowledge and exchange ideas that are financially rewarding for business. All-over-IP Expo brings together major brands to ensure the best marketplace for the latest technology and innovation, and to lead customers to the Next Big Thing. Primary Sponsor: AxxonSoft | Education Sponsor: Milestone Systems.
9th Annual International ALL-OVER-IP EXPO 2016
November 23–24, 2016
Russia, Moscow, Sokolniki Expo
www.all-over-ip.ru