On the 12th of February within the Anniversary International Forum of Security & Safety Technologies the conference "SecuReatil: complex security of shopping centers and retail" will take place.
Demonstrate your products to major retailers >>
Topics by themes:
Discussion. Trends in the sphere of security of network retail in 2020
Block 1. Loss management. The comprehensive approach to the loss management. Typical errors. Practical cases
Comprehensive approach to loss management. The role and tasks of security systems. Main methods and principles. Loss of resources to fight losses. Typical errors in approaches to the security. To save material value in retail stores. Modern security models. Resources. Goals. Priorities. Efficiency.
Block 2. Security technologies in the sphere of retail. Modern security models.
Big Data in retail. Data Platform building and Data Science development. Artificial intelligence and digital technologies. Opportunities of behavioral biometrics implementation. Application practice of face recognition system in retail.
Block 3. Retail risks management in the digital century / Digitalization in retail
Kinds of risks in retail. Assessment models and typical errors. Internal control and risk management. Interaction of compliance and security service. Practice of implementation of anti corruption compliance system into corporate company culture.
Block 4. Labour protection in retail. Personnel security and management
Involvement of the company's security service in the process of ensuring labor protection requirements. Reducing the number of injuries.
There will be experts from such companies as: Monetka | METRO Cash and Carry | OBI | Pyaterochka | Sheremetyevo Duty Free Heinemann | MODIS | Levi's | O'KEY | X5 Retail Group | Sportmaster | Inventive Retail Group etc.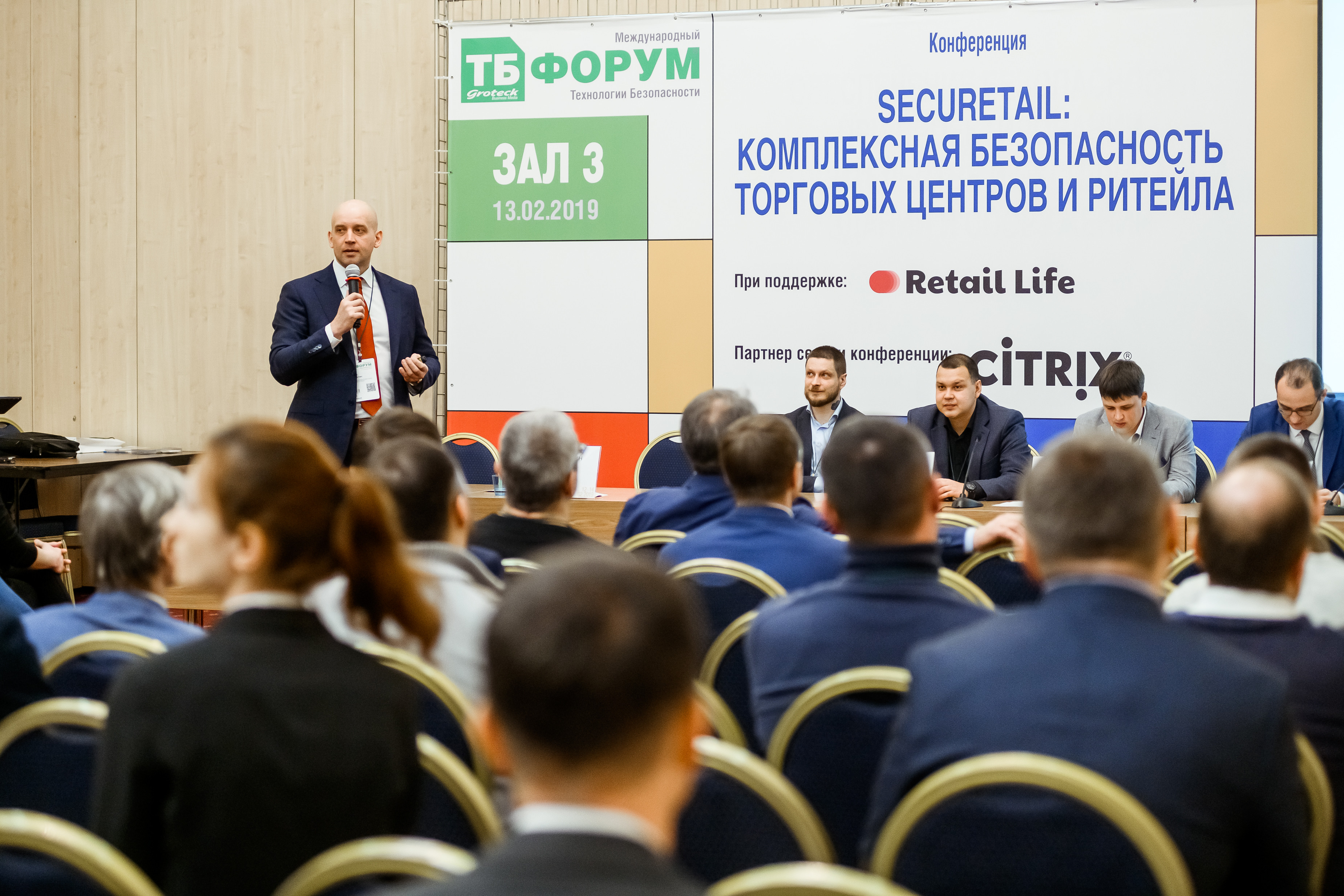 Dmitry Manannikov, OBI:
"At Forum the dost interesting theme is about information security and profile topic on security of retail networks. A big number of companies are presented at the forum and we achieved with them a great amount of agreements and we will discuss them more detailed within tender procedures. I was surprised to see such a high communication density comparing to other security events. The format is very interesting and many people visit the forum – I gave all my business cards away on the first day."
Demonstrate your expertise and offer solutions to those responsible for purchasing and implementing modern security technologies for large shopping centers and chains >>