A three-week marathon of conferences at the All-over-IP Forum has opened! Yesterday, November 24, participants discussed how COVID-19 accelerated the transition to digital technologies and how to adapt business to the new needs of the digital world. Watch videos and download materials →
The forum started with CEO sessions: the "it's Time to change: how COVID-19 accelerated the transition to digital technologies" discussion, where Andrey Miroshkin (Groteck), Murat Altuev (ITV Group), Igor Oleynik (DSSL), Mikhail Levchuk (Argus Spectrum), Nikolay Ovchenkov (Electronika), Maxim Soroka (Vitek), Roman Gotz (Atos) and Evgeny Zolotarev (Deletron) discussed three main issues: how COVID-19 accelerated the transition to digital technologies, how technologies can help to get out of the crisis faster and how to adapt business to the needs of the new world. 327 listeners came: CEOs, top managers, development directors of security systems market.
The "COVID-Tech: technologies against the pandemic" conference brought together 423 managers and specialists of large enterprises from various sectors of the economy (industry, oil and gas, fuel and energy, retail, banks, city administrations). Experts discussed approaches to ensure business continuity, solutions for remote work, issues of social distancing control and the organization of a secure office and production.
General partner of the conference:

Partners of the conference:



Partner of the Forum

Evgeny Zolotarev, CEO of Deletron, presented measures and solutions to prevent the spread of Covid-19 at the industrial enterprise.
Svetlana Vasilyeva, security director, and Alexey Tsoy, HR director of the Kamenskaya Paper & Board Mill, shared their experience of creating a "safe factory" and the set of measures and decisions taken against COVID-19.
Alexey Bogdanov, Deputy CEO of the State Hermitage Museum, spoke about measures and technological solutions to control social distance and the spread of the virus during the pandemic in one of the world's largest art museums.
Now everyone knows that work is not an office or a place. It is critical to have secure access to applications and data for full-fledged work, it is important to work in the usual way, not be distracted by irritants around and be able to work from anywhere and from any device. Sergey Khalyapin, head of system engineers at Citrix Systems in Eastern Europe and Russia, chief engineer, spoke about the features of the national transition to remote work.
On the other hand, Marina Lobyntseva, administrative director of HeadHunter, showed the safe office of her company and told how technologies make office work safe.
Barrier-free solutions in door automation for public places were presented by dormakaba marketing director Sergey Klyukvin.
Dmitry Ilyinsky, CEO of FLIR Commercial Systems, spoke about the application features, standards and recommendations to detect people with high temperatures using thermal imaging systems.
Irina Aminova, head of Smart City project solutions at ER Telecom Holding, presented a comprehensive system to ccombat the spread of infectious diseases: video analytics, access control, contactless measurement of body temperature, contactless system for monitoring and managing the quality of indoor microclimate.
Ilya Makeev, Director of the training and development of the PERCo dealer network department, spoke about the impact of the pandemic on ACS technologies.
Marat Zubail, head of the ISS product development group, and Alexander Rezvan, ISS engineer, presented a contactless system for automatic monitoring of temperature violations and detection of the presence of a medical mask on the face - the SecurOS Porter hardware and software complex for remote rapid detection of high temperatures of both adults and children and monitoring the wearing of a protective mask.
Natalia Trippel, head of the IT process development department at Zenit Bank, shared her own experience in transforming the Bank's internal communications during the pandemic.
Polina Konnova, Deputy CEO of HR management in DAMATE group of companies, told about the features of launching production in new conditions, providing an innovative system of bio-security of facilities and employees and digital technologies to create a contactless HR environment.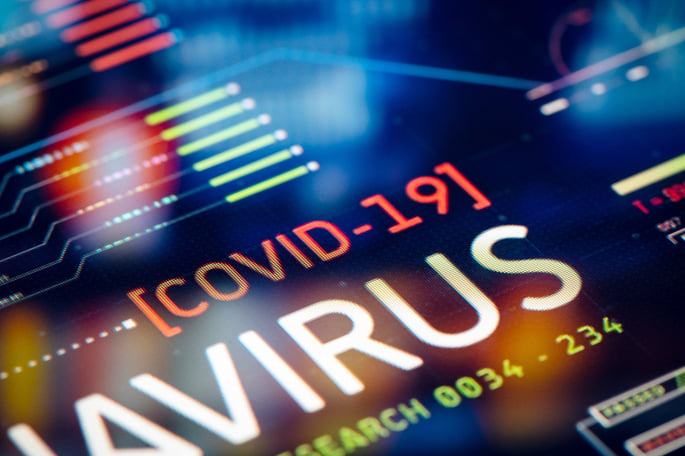 next on the topic | December 10, 2020 | conference
Transformation of ACS: contactless access, thermography, integration with special systems of labor protection
The conference focuses on ACS solutions and the use of contactless biometric identification, office occupancy control and integration of medical information into the ACS.
Modern solutions: dormakaba TRASSIR, ESMART® (ISBC), Hi-Tech Security.
Cases and tasks, expertise: Rosatom, GreenBushDC, the Russian biometric society.