On the 13th of September, within the preparation to TB Forum 2020, a consultation meeting on practical issues of using intelligent video surveillance in security systems on major facilities and infrastructures will take place.
The intelligent video analysis is the tool to increase effectiveness. Systems of video analysis have become the main stream in the whole conception of video surveillance, as they let change passive video surveillance into active process of control and increase the value of such systems for business several times. Last achievements in the sphere of self-learning neural networks have discovered new prospectives which let realize many plans concerning automated process control.
Cases with subject to industry specifics will be discussed: in the transport and transport infrastructure facilities, urban infrastructure, industry, oil & gas, energy, banks, retail etc.
Topics to discuss:
Integration of intelligent video surveillance with access control systems (face recognition). Binding to systems of working time accounting.

Using software and video cameras, using video analytics, to recognize specific actions.

Using of video analytics to raise the effectiveness of different production processes, task of monitoring and quality control.

Algorithms for warning about unusual behavior of objects, reducing the number of false alarm.

Economic effect from the implementation of intelligent video surveillance.
Participants:
deputy CEO on security, Metroelectrotrans; deputy Minister of transport of the Perm region; deputy Director of Information technologies department, Mintrans of Russia; Head of the group, Mosgiprotrans; Head of video surveillance department, NordwindAirlines; Director on security and continuous business in Russia and CIS, DPD RUS; Director from TMK; Director of department of labour protection, industry safety and environment protection, Metalloinvest; Head of the department of technical security means, Cherkizovo Group; Chief manager (on video surveillance systems), Nornickel; Chief engineer, the machine building plant of Lytkarino; Head of video surveillance department, Imperial Duty Free; Head of engineering and technical sector, Imperial Duty Free; IT Director, Fresh Market (O'KEY group); Head of department of Kupishoes; Head of video surveillance department, BURGER RUS; Head of control and auditorial management of BURGER RUS; Manager of the department of X5 RETAIL GROUP; architecture of infrastructure of M.Video etc.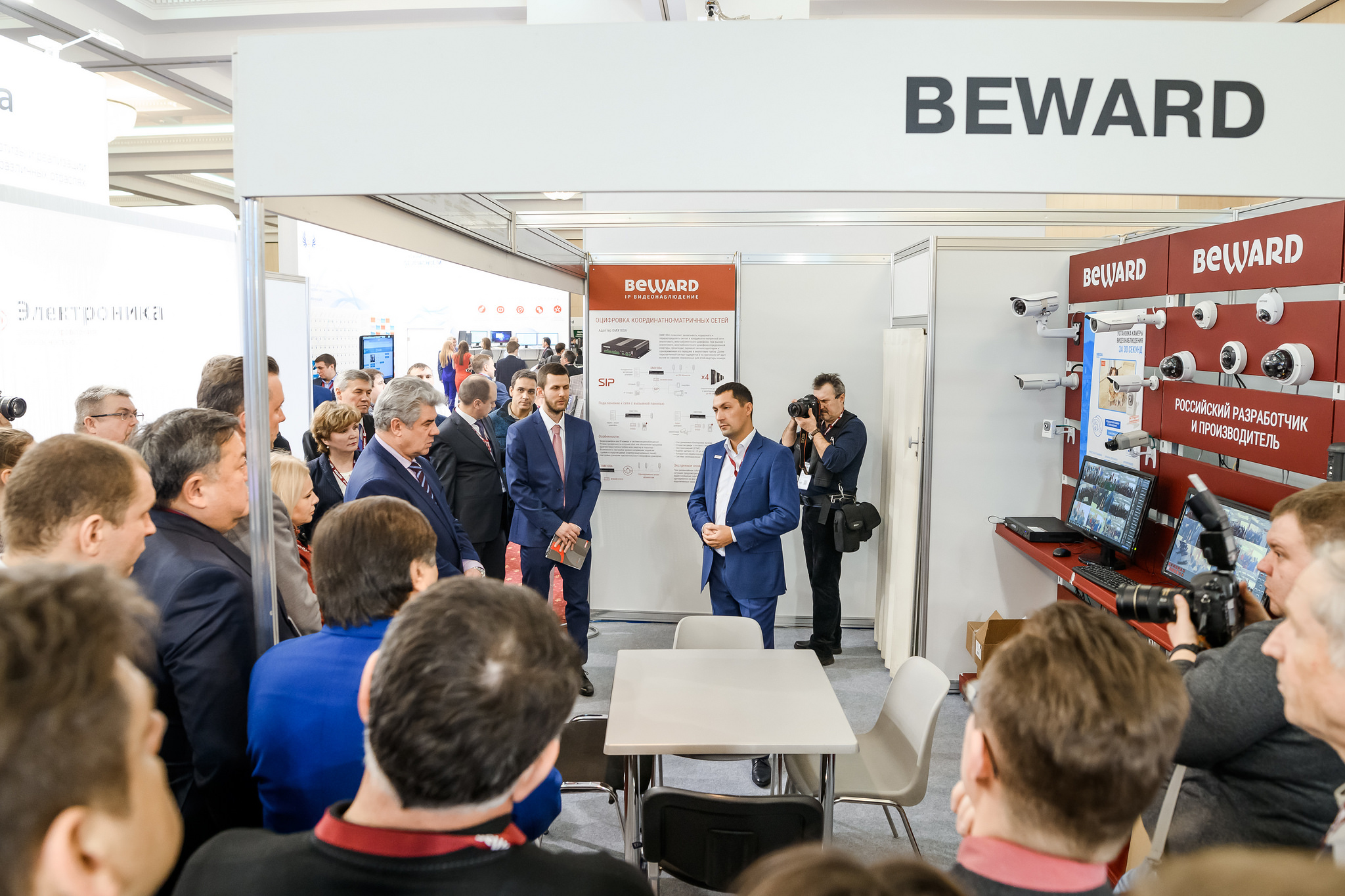 Dmitry Gloving, Department of Information Technologies of Moscow:
"Most of all I'm interested in video surveillance systems both within the project of Safe city and in the modern infrastructure as a whole. Today innovations appear in the sphere of processing and video analysis of data, collecting and processing of big data, video analytics in face, objects and subjects recognition. We're interested in all business representatives, showing modern technologies at the Forum"