We continue a series of online consultation meetings and conferences in preparation for the International Forum of Security & Safety Technologies 2021 in June. This format is very convenient for successful communication and showed its effectiveness in the exchange of competencies. We offer you to choose the most interesting for yourself from the June schedule.
June 4 "Protection of critical information infrastructure"
Customers and manufacturers will discuss the implementation of the federal law on critical information infrastructure security, customer cases and prospects of import substitution in this area.
June 9 "Industry 4.0: implementation of machine vision, video analytics systems and artificial intelligence in industry". Conference
The rapid spread of sensors and plug-in devices has generated an explosion of industry interest in collecting and analyzing big data, as well as digitizing technological processes to optimize them. The implementation of machine vision, production video analytics systems, artificial intelligence and security in industry and the effects of these implementations are popular topics of discussion.
June 16 "Smart utilities sector and smart quarters"
Discussion of the construction of innovative pilot "smart" quarters in Moscow and other cities and the organization of public safety of apartment buildings. Developers, management companies and manufacturers of innovative solutions and technologies are invited.
June 18 "Digital technologies and information security in banks"
We will discuss with our customers and vendors technologies that can improve the efficiency of management decisions and create conditions for productive work of security services as well as current issues of information protection.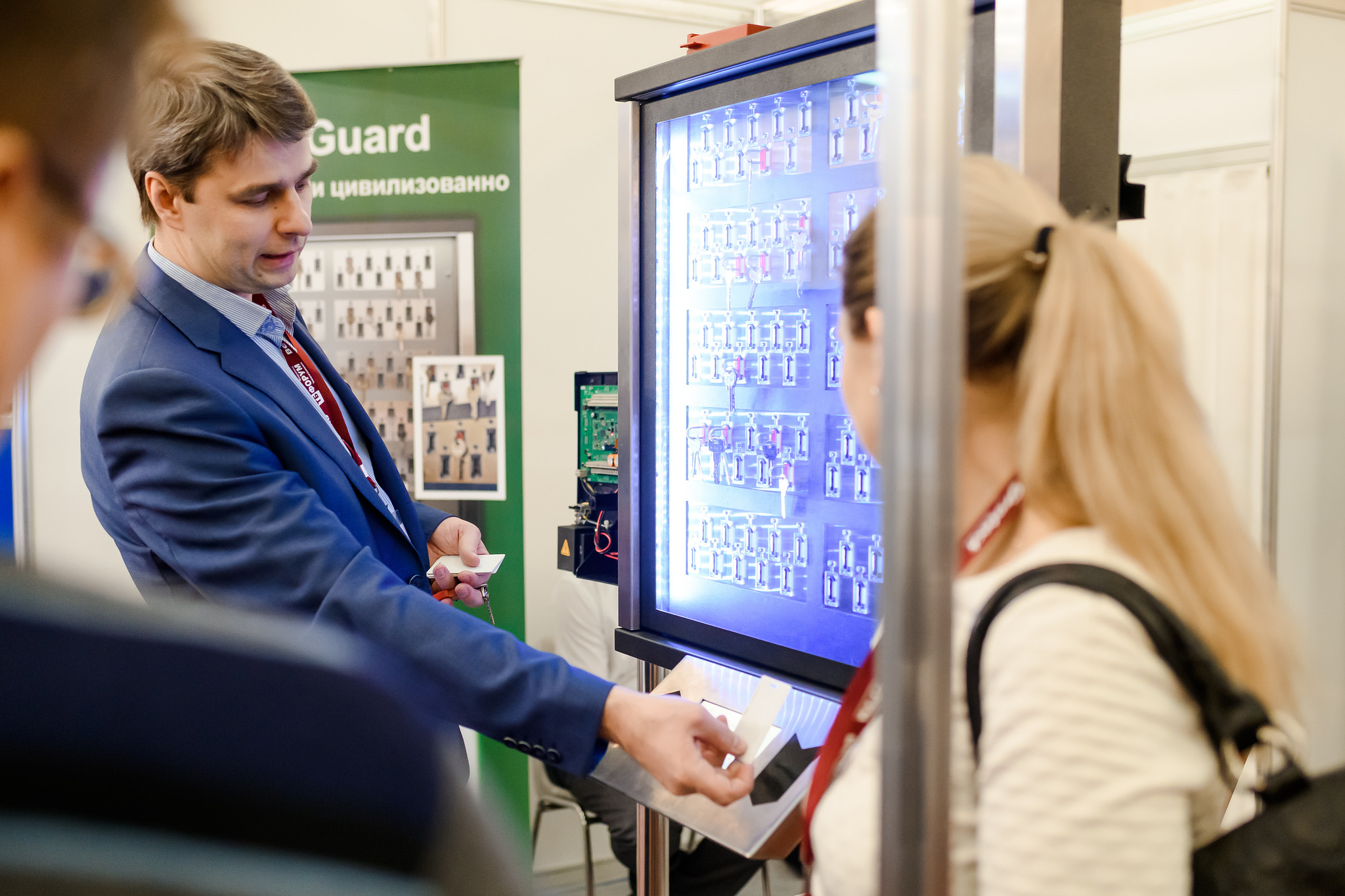 June 23 "AGROTECH: intelligent technologies in agriculture". Conference
The implementation and application of intelligent digital technologies in the agricultural sector solve the problems of increasing of labor productivity and sustainable development. Smart devices are getting smaller, faster, cheaper, more powerful and are becoming the key to digitalization and automation of production. We will discuss approaches how to reduce losses and increase revenue, improve workflow efficiency using digital technologies.
June 25 "Smart technologies in retail"
Retail security directors are interested in implementation of new technologies and discussing the benefits of using them not only in the context of security but also in the business as a whole. We will discuss the effects and economic benefits of implementing modern technologies.
June 30 online round table "BIM technologies in construction"
The market for BIM technologies will grow more than 50% by 2023 but the economic effect of implementation is not completely clear because the costs at the initial stage are quite significant. Let's talk about this with experts.
Applications for participation are accepted >> https://eng.tbforum.ru/participate-new
The XXVI International Forum of Security & Safety Technologies is a continuous program of communication between customers, regulators and suppliers throughout the year: weekly meetings of developers with major customers, round tables and expert group meetings, and on February 9-11, 2021 — the All-Russian review of solutions and technologies and 15 industry conferences. Book participation in the Forum >> https://eng.tbforum.ru/participate-new