On October 1, 2020, an online conference "Digital enterprise: information technologies in industry" will be held in preparation for the International Forum of Security & Safety Technologies 2021. At the conference, specialists from various industrial enterprises and technology experts will share their experience of successful projects on automation, digitalization and implementation of innovative technologies.
Digital and technological transformation of the industry is a response to current and future challenges and market needs. In modern conditions, the introduction and application of innovative information technologies is a necessary condition for maintaining the viability of a production company. How the use of AI, Big Data, and Machine Learning changes production. Internet of Things to reduce operating losses and increase productivity. Additive technologies in production. BIM technologies in the industry. Actual practical cases on digitalization of the enterprise.
Partner of the conference:

In the program:
Digital transformation at the machine-building enterprise
Igor Malakaev, Head of the "digital plant NEVZ" project
Industrial computers for Edge computing and video analytics using neural networks
Vladimir Raychev, project manager, Nienshantz-Automatics
Implementation of a digital risk management system in the oil and gas industry
Yana Krukhmaleva, ex-head of the project of risk management system implementation at Gazprom
Machine vision as a source of information for managerial decisions making
Maxim Soroka, CEO of Vitec
Smart production
Nikita Utkin, Chairman of the technical committee 194 "Cyber-physical systems", program manager of RVC JSC
Digital twins and approaches to ensure their information security
Dmitry Pravikov, director of the scientific and educational center of new information and analytical technologies, the National University of Oil and Gas "Gubkin University"
Target audience: CEOs, information technology directors, digital technology directors, finance directors, development directors, business process optimization directors, business analysts, digital transformation consultants.
Technologies and solutions: video analytics | machine vision | machine learning | artificial intelligence | neural networks | Internet of Things | Big Data | BIM technologies | additive technologies | industrial security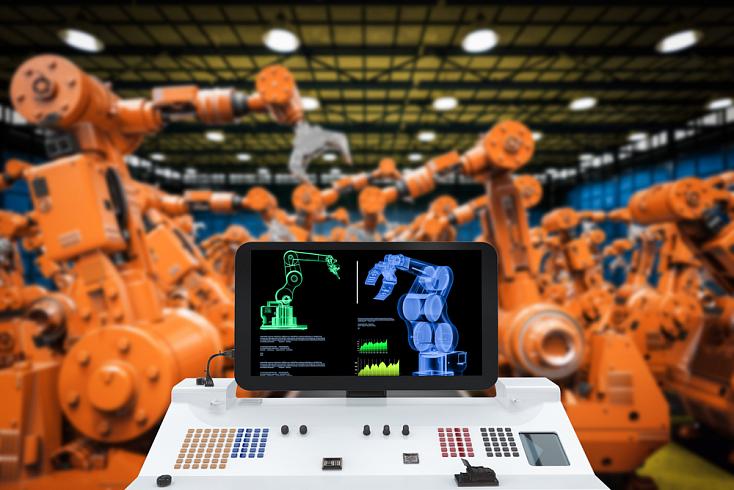 Points for discussion:
How to integrate IT systems of the combined enterprises? Industrial Internet of Things as a service. The future of automation and the challenges of artificial intelligence in industry. Modeling and optimization in a virtual environment. Industrial safety. COVID-19: a new level in the digitalization of industry. Optimization of business processes in the transition to the principles of Industry 4.0. Whether the costs and expectations of digitalization are justified. Digital twins and approaches to ensure their information security. Application of artificial intelligence and Machine Learning technologies in production. Use of additive technologies in production. Use of Data Science and Big Data to improve the efficiency of company processes. Economic justification for the implementation of advanced IT solutions in production. BIM technologies in industry: limitations, potential hazards and risk management methods. Internet of Things to reduce production costs and increase productivity. Use of blockchain technology in the global service chain. Actual practical cases on digitalization of the enterprise.
The XXVI International Forum of Security & Safety Technologies is a continuous communication program for customers, regulators and suppliers. Even now every week customers and solution providers discuss current issues in an online format. Every month online conferences are held with demonstrations of real projects, industrial cases and modern technologies. And on February 9-11, 2021, we will be happy to see everyone at a real, not virtual event - you are invited to the all-Russian technology review and 15 industry conferences! Book your participation >> eng.tbforum.ru/participate-new