On June18, within the preparation to the TB Forum 2020, a consultation meeting of heads of retail and shopping center security services with security system developers will be held.
Why do we need such meetings? It is known that 80-90% of proposals that customers receive from suppliers do not take into account the specifics and requirements of customers, often they are not only beyond the available budgets, but also worsen the critical parameters of the main processes.
That's why one of the tasks of the meeting is to present and comment on the specifics of requirements and business processes, budget limitation, etc. the Second important task is to discuss solutions "on the agenda" of customers, completely excluding academic reports and commercial presentations. The format is brainstorming on the customer's tasks (strategic session).
What will be discussed:
modern possibilities of implementing a behavioral biometrics

facial recognition of visitors on the territory of food hypermarkets/supermarkets with the ability to maintain a database

anti-theft systems

signaling methods and protection of self-service cash desks

the problem of control of fire/evacuation exits in retail stores
The purpose of the meeting is to simplify the dialogue, to create the right context for its continuation, to make appropriate proposals for the implementation or modernization of security systems, inscribed in specific organizational, technical, technological, regulatory conditions.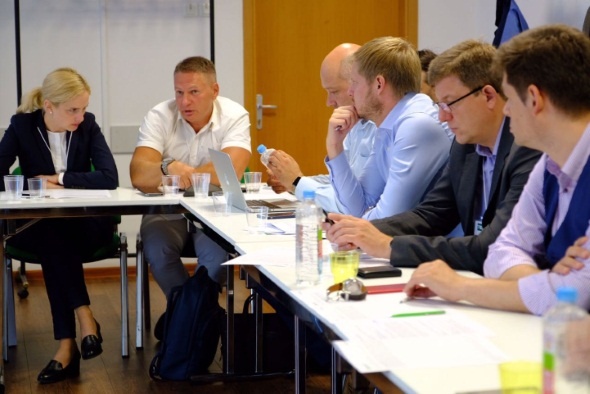 Participants:
operational security manager, Castorama Rus
specialist of technical means, Maxi
director, internal control organization, Modis
leading security specialist, Modis
head of the department of fire safety, Carousel
The program of meetings with customers is a part of a service for participants and partners of the TB Forum. At the meetings, customers discuss with suppliers the specific tasks and desirable effects of the implementation. More than 30 meetings are held during the year with more than two hundred customers and regulators.