The review of solutions and technologies to ensure security and terrorist protection of transport facilities, urban infrastructure, industry, oil & gas and power industry is announced by the organizational committee of the 25th International Forum of Security & Safety Technologies and is supported by major customers.
Directors and specialists of organizations and corporations, responsible for ensuring the safety of facilities and making decisions on procurement and implementation at the highest level, are involved in preparations of the review.
Actual issues, specific requirements and business processes, budget constraints with manufacturers and suppliers, participating in the review, are already discussed by: Nornickel, Sukhoi company, Inter RAO, United Instrument Manufacturing Corporation, Gazprom Energy Holding, Rosatom, Tatneft, RUSAL, NLMK, RusHydro, Department of information technologies of Moscow, Rublyovo-Arkhangelskoye, A101, City-XXI century, PIK, Moscow Metro, St. Petersburg metro,metro of Nizhny Novgorod, Sheremetyevo International Airport, Russian railways, Federal passenger company, Kastorama Rus, Maxi, Modis, Karusel, Sportmaster, Bank of Russia, Raiffeisen bank, Gazprom bank, SDM bank, FSTEC of Russia, EMERCOM of Russia etc.
Consumers know very well offers of their current suppliers but equipment and technologies are becoming obsolete, and the systems installed 3-5 years ago don't provide anymore the protection required by regulators. It is necessary to upgrade or replace completely equipment or even entire systems.
Andrey Skvortsov, Development Director of Electronika:
"Our company evaluates a series of meetings with major companies at TB Forum as a very effective and correct format. This main event of February was preceded by the annual program of meetings with customers of different segments of the economy. We participated actively in these useful meetings. According to the results of the work, many new contacts of potential customers have appeared at the booth. We are processing these specific cases now. I think that in future these contacts will turn into concrete cooperation".
Who is looking for modern solutions:
directors of transport facilities and transport infrastructure, urban, municipal and regional administration;

owners of sport facilities and organizers of sport and mass events;

security directors of industrial, oil & gas and energy facilities;

security directors, heads of IS departments, physical protection, banks and financial organizations security;

retail and shopping centers security services directors;

design engineers and responsible for safety during construction.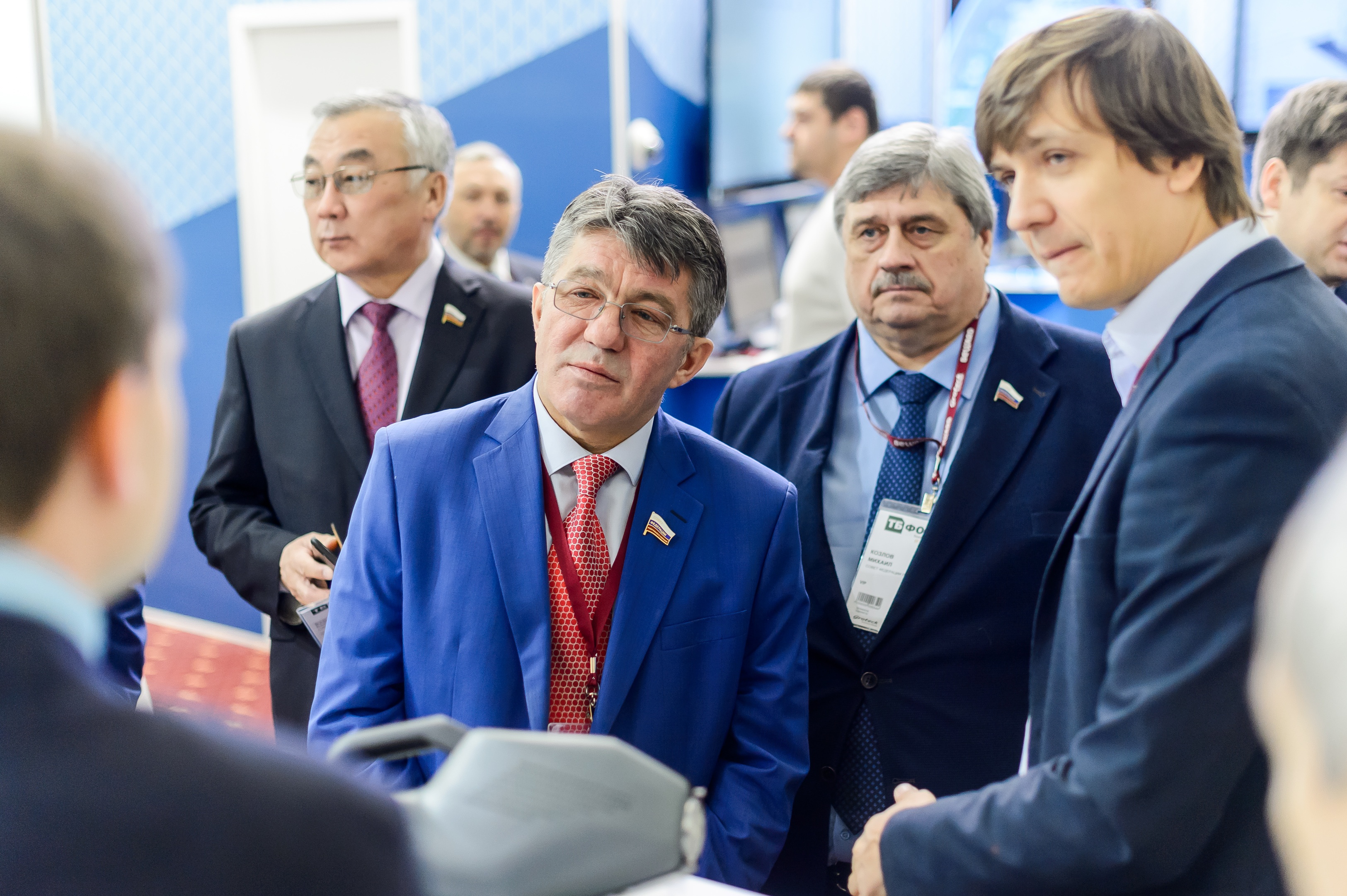 Producers and suppliers with work experience with major projects, having unique solutions and innovative equipment to ensure security are invited. How to participate in the review:
demonstrate the equipment in the exposition;

to speak in a special practical section on the chosen topic;

participate in the series of personal meetings with end customers.
TB Forum 2020 is the continuous program of communications between customers, regulators and suppliers in the interest of national security: monthly meetings with customers during the whole year, and since the 11th to the 13th of February 2020 - all-Russian review of technologies and 10 industrial conferences.