The New Intelligent Video 2.0 Conference that takes place for the 7th time this year on November 24, the second day of All-over-IP Expo 2016 focuses on convergence of video surveillance and access control. The IP revolution is putting more layers of information on the same platform which means more scope for collaboration between the two systems: more functionality, more security and cost advantages for end-users as well as more business opportunities for security installers and system integrators.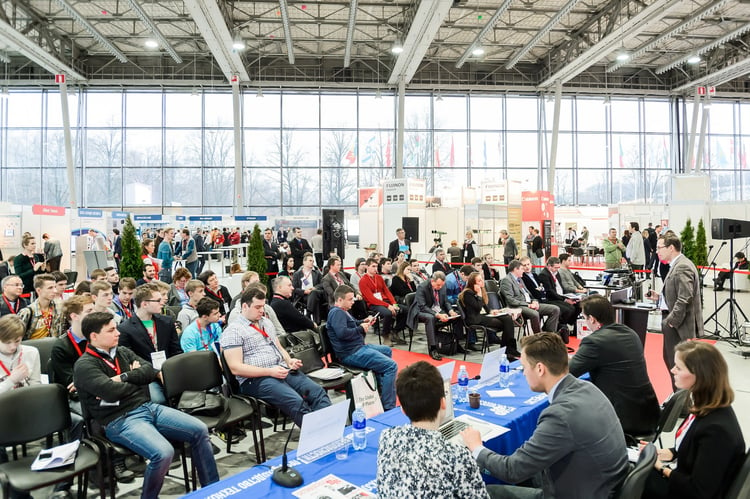 Business Environment and Future Trends
The Future of Video and Access Control Integration: Trends, Technology, Key Customers.

Expansion of CCTV Vendors into Access Control: Impacts Sales Partners Shall Expect.

Partnerships between CCTV and Access Control Vendors: the Effect on the Market.

Converged Solutions: a New Response to Broader Challenges and Smaller Budgets.

Scalable Integrated Security Solutions: Winning Strategies of Upselling.

Access Control as a Service: Lessons on Motivating Customers to Buy.
Evolution of Efficiency

CCTV Vendor's Vision for Access Control Efficiency.

Centralized Management across Diverse Access Control Environments: Two Scenarios.

Integration of CCTV and Access Control: Open Platform vs Proprietary Practices.

Benefits of Harmonizing and Sharing Data between CCTV and Access Control.

Insights on Enhancing the Value of Customers' Security Investments over the Long-Term.

Face Recognition Strategies to Optimize Video and Access Control Integration.
Know-How
Guiding Principles for Sustainable Video and Access Control Integration.

Protocol Standardization: Reasons to Unify Video and Access Control Integration. Or Not.

Key Driver to Spur Biometric Access Control Adoption

Streaming Face Detection and Recognition: Real Life Accuracy Rates.

Face Recognition Techniques in Door Phone Embedded Systems.

Sustainable Data Management Strategies for Distributed Security Solutions.
Practice Cases: Retail, Utilities, Stadiums, Road Traffic Management

Increasing Public Safety in Residential Areas. Tools: IP Door Phones, Video Surveillance, Barrier Gates.

Implementing Smart Traffic and Toll Systems. Tools: CCTV, Access Control, Electronic Toll Collection.

Providing Stadium Safety Management. Tools: Access Control, Facial Recognition.

Improving Efficiency of Existing Access Control Systems. Tools: Facial Recognition, ALPR.

Seamlessly Integrating Diverse Security Systems into a Single Security Package in Retail.
Global IP security and IT vendors are welcome to share with local sales partners:
1) the results of collaboration between CCTV and access control brands;
2) success stories and best practices of technlogy integration;
3) business potential for convergence of video and access control.
For keynote speaking opportunities please contact Olga Fedoseeva at fedoseeva@groteck.ru.
For exhibiting opportunities please contact Alla Aldushina at aldushina@groteck.ru
About All-over-IP Expo
Founded in 2008, All-over-IP is a networking platform for global IT, surveillance and security vendors, key local customers and sales partners where they share knowledge and exchange ideas that are financially rewarding for business. All-over-IP Expo brings together major brands to ensure the best marketplace for the latest technology and innovation, and to lead customers to the Next Big Thing. Primary Sponsor: AxxonSoft | Education Sponsor: Milestone Systems.
9th Annual International ALL-OVER-IP EXPO 2016
November 23–24, 2016
Russia, Moscow, Sokolniki Expo
www.all-over-ip.ru