TB Forum team offers manufacturers and suppliers of security systems a channel for communication with customers throughout the year, which works with a powerful motivation from customers and regulators. Each participator of the Anniversary TB Forum 2020 is offered sales support and a series of meetings with customers during the year. The continuous series of meetings between regulators, customers and suppliers will be held during 2019: 30+ events, 250+ customers from key sectors of the Russian economy.
Quality audience – representatives of the largest Russian companies by revenue (according to RBK TOP-500): Gazprom, LUKOIL, Rosneft, Sberbank, RZD, Rostec, VTB, X5 Retail Group, Surgutneftegaz, Magnit, Rosseti, Rosatom, Inter RAO, Transneft, Tatneft, Gazprombank, Evraz, NLMK, Novatek, Rural, Airflot, Norilskiiy Nikel, Severstal, Sibur Holding, RusGidro, Lenta, Stroygazmontazh, SUEK, Alfa-bank, Rostelecom, Open Holding, Vneshekonombank, Auchan, Dixy, Mechel, ALROSA, Rosselhozbank, METRO Cash&Carry, M-video, Raiffeisenbank etc.
The annual program of meetings is evolved in the following areas:
Safety of sport events and events with a massive stay of people

Safe and smart city

Security systems for industrial, oil and gas and energy facilities

Digital economy: technological breakthrough and security risks

Security systems for retail and shopping centers

Security technologies for banks

Information security (supported by FSTEC)

Security systems for transport facilities and transport infrastructure (railway transport, airports, subway, automobile transport, stevedores, urban transport)
Dmitriy Manannikov, OBI:
"At the Forum there is a large number of companies and we have reached a huge number of agreements with them and we will continue to communicate more substantively. It was unexpected for me to see such a dense live communication compared to other security events. The format is very interesting and many people at the Forum – I gave out all my business cards in the morning."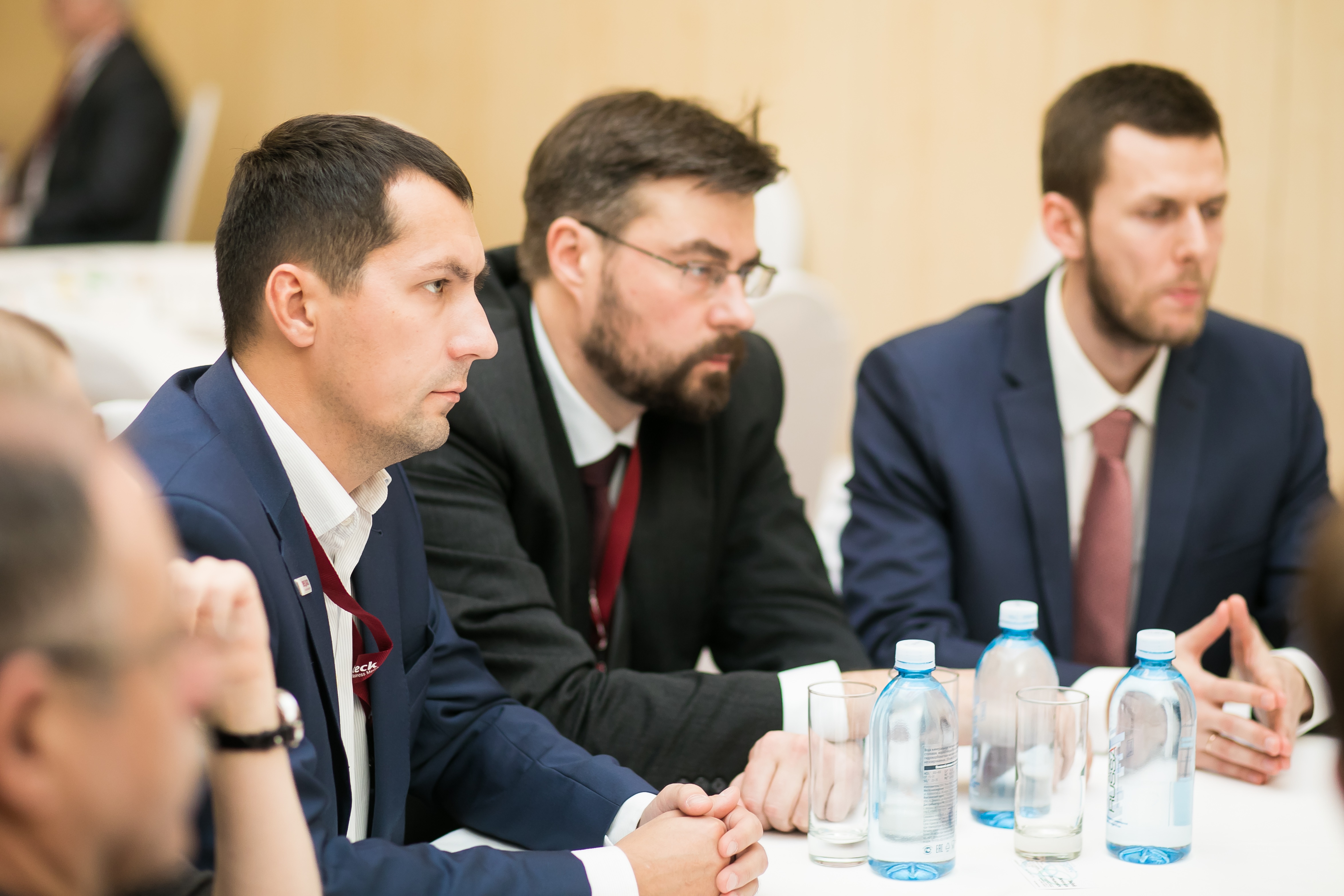 We invite producers and suppliers to choose among participation options in TB Forum 2020 and to use effectively a series of meetings with customers to develop your business and sales.