The Anniversary International Forum of Security & Safety Technologies, the largest annual congress and exhibition event in the security sphere, will take place on February 11-13 in Crocus Expo. Throughout the year the project team provided the unique offer for TB Forum participants – all-going annual program of communication of customers, regulators and suppliers: annual meetings between developers with major customers, round tables and working groups. In honor of the 25th anniversary we're forming the intensive program of private meetings with customers in VIP-Lounge at Forum.
3 days | 15 private meetings with customers from key industries of the Russian economics | 5 major enterprises at each meeting. To learn more about the participation >> www.tbforum.ru/en/participate
The core audience of TB Forum is end users from state corporations and major companies of Russia. Throughput the year we communicated with them, investigated their tasks and interests and understood that it's important at Forum:
to exchange experience with colleagues and receive technological expertise in private communication and discussions,

to receive consultations on concrete issues and know where to find it,

to receive impressions from demonstrations, discussions of practical cases.
We're planning to hold 5 meetings a day, each hour on different industries. 3-5 customers are invited to each meeting to make the format concrete and compact.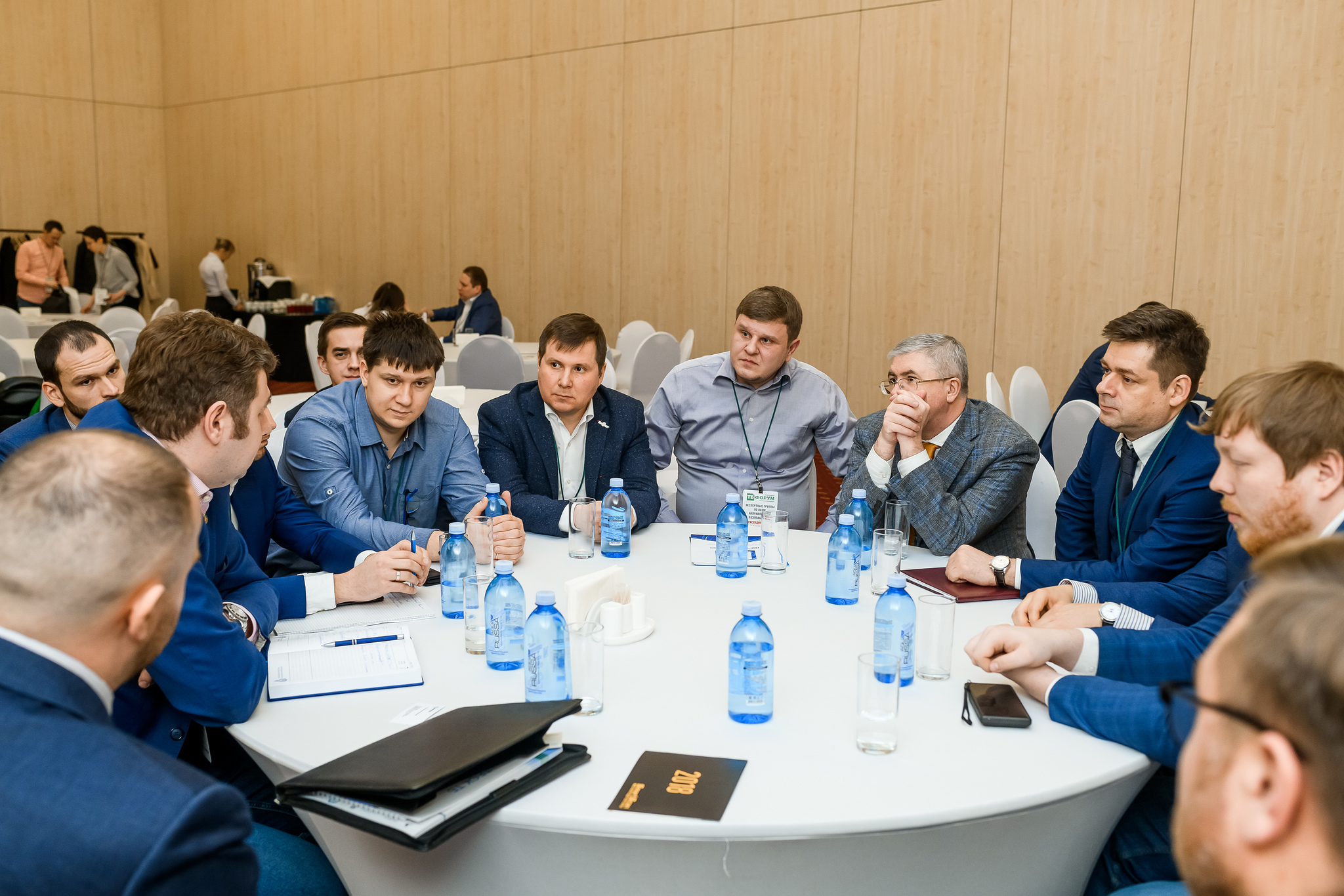 Andrey Skvortsov, Electronica:
"Our company evaluates the series of meetings with major customers at TB Forum as the very effective and right format. The annual program of meetings with customers from different segments of economics preceded this main event of February. We were participating in these useful meetings actively. Many new contacts of potential customers appeared according to the results of work at the booth".
TB Forum 2020 is a possibility to discuss actual issues and offer their solutions to potential buyers from government customers and major corporations.
We invite producers and suppliers of equipment and technologies to participate in technology review and business program of TB Forum 2020 to develop business and sales >> www.tbforum.ru/en/participate