On the 18th of April, a major tender related to security at transport infrastructure facilities was published at the RTS-tender website. It's about the request for quotes with limited participation in electronic form No. 3047/ЗКТОЭ-JSC "RZDstroy"/19 for the right to conclude contracts for execution of construction and installation work "Fire safety" at the facilities of JSC RZD 2019. The primary maximum contract price was 1 158 713 935,00 rubles.The deadline was the 29th of April and the results of the competition was announced on the 7th of May.
The list of objects, where construction and installation works in the field of fire safety will be carried out, includes more than 500 names throughout the country. Security and fire alarm systems and fire automation systems of buildings will appear on objects. In addition to technical buildings, social facilities, such as recreation centers and kindergartens, will be also equipped.
Alexey Novikov, LTD Russian Railways - transport safety:
"I notice that each year the number of attendees of TB Forum is getting bigger. This year wasn't even enough places for all desiring ones to participate in the practicum of railway transport safety. Got acquainted with the exposition of the Forum, in particular with video recorders for security service employees. I'd like to see even more Russian companies, offering their solutions for transport safety."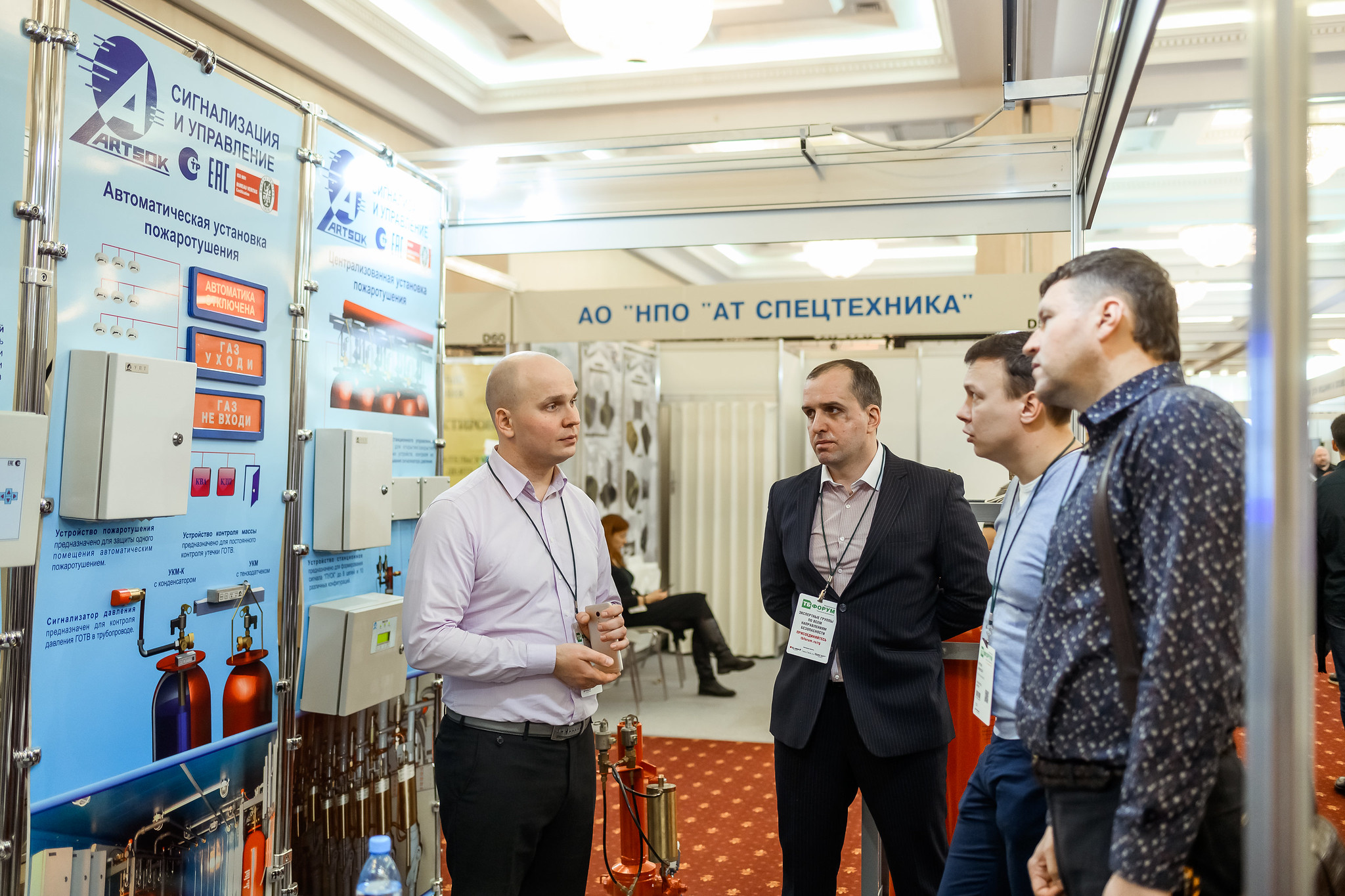 TB Forum 2020 – it's a continuous program of communication between customers, regulators and suppliers: weekly meetings of developers with customers, round table and working groups and in February – All-Russian Review of technologies and 11 industry conferences.
The program of meetings with customers is the part of service for participants and partners of TB Forum. There are more than 20 meetings with thousands of customers and regulators.