Information Security Magazine by InfoSecurity Russia continues learning international vendors' success stories on Russian information security market and sits down with Vasily Diagilev, Chief Representative of Check Point Software Technologies in Russia and the CIS countries for an interview.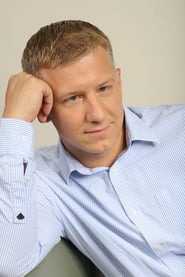 Vasily shares some tips on marketing approach that are more effective for Russia and highlights some peculiarities of Russian market.
Check Point representative office is developing very actively so they know how to grow your customer base in Russia.
"In Western countries, companies work with companies, and in Russia people work with people. Your team, the people, the role of the partner are very important here".
Read the full version of the interview in our blog:
---
- What markets have become the key ones for you in Russia, and what do you offer to them?
Check Point Software Technologies is traditionally a player in the Enterprise market, that is, deals with the large companies from the different branches of economy – fuel and power, industry, transport, etc. To such customers, we offer zero day threat protection systems, solutions for data protection within the organizations, and traditional protection means.
In our opinion, there is no principal difference in working with the companies representing different industries while there is no vertical division in the sphere of information safety. Still, we offer specialized solutions for several corporations. This year, one of the main trends for us was coming up with a decision for computer-aided manufacturing system, the so-called SCADA systems which help to protect the industrial networks.
- Which regions are the most attractive for your company?
It is not a secret that the major corporations concentrate their activities around large cities – Moscow, Saint Petersburg, and other cities with million-plus population. Our company is represented in the regions by an extended partner network. We have a partner who can represent the solutions by Check Point in each region or district within the Russian Federation.
- What is your company's target audience? What business are your solutions/products focused on?
Our solutions and products are focused on Enterprise, but we also have product lines for small companies that are currently the main aim for the hackers. Several years ago, threats for major corporations and SMB enterprises were essentially different, but the situation has changed nowadays. The enterprises belonging to SMB segment are on the same level of threat graveness as Enterprise segment companies, although they have less resources for security provision, and they face a very difficult task. We have specialized solutions for this segment which protect the main structure of the company from penetration.
- Does the policy of import replacement adopted in Russia affect your plans? If yes, in which way?
Of course it does. We see that many clients, especially in the government segment, have to replace the American and European technologies with the Russian ones. Check Point is an international company with high standards of work, and for Russian market we offer products that satisfy import substitution requirements.
- Since which year does your company operate in the Russian market?
We have been in the Russian market since 1994, that is, for more than a decade. We have a far-reaching network of partners and distributors comprising more than 100 companies. The Russian representative office is developing very actively: within the last years, we have transformed from a team of 15 people into an office with 40 staff members. The most part of our staff are engineers dealing in technical support and maintain our clients.
- What peculiarities of operation in the Russian market can you distinguish?
Ideologically, business functions in the same way in every country. But it is in Russia exactly that we see a serious detachment in the questions of normative basis and certification. May solutions that are easily adopted in other countries are rejected in Russia due to existing normative documents. It means that we have to pass an additional production certification procedure for compliance with the norms. It is very inconvenient but still it gives us an advantage in comparison to the foreign competitors, as they do not always pay attention to this issue.
- Did the strategy and the price policy change in the last couple of years?
Check Point has a rather consistent price policy, a price list is fixed and uniform for all countries of the world. Naturally, taking the recession of purchasing power and Ruble devaluation into account, we made steps towards our clients and offered them discounts. But on the whole, the price policy remained unchanged.
- What about the policy of the company?
Previously, Check Point was known, first of all, as a company producing network firewalls. Today, the corporations does a lot to show that the portfolio of solutions is significantly more vast. We actually deliver complex solutions from A to Z: we have solutions for workstations, servers, internet traffic, etc. Our task is to show that beside the traditional means of protection we offer the modern technologies of preventive protection and mobile security.
- What advice would you give to other foreign companies, which are now contemplating to enter the Russian market?
We would recommend to be quite flexible, and to understand the peculiarities of business from the viewpoint of arrangement and business-to-business channels. Marketing tools that are effective in the West do not work very well in Russia. There is a popular statement: in Western countries, companies work with companies, and in Russia people work with people. Your team, the people, the role of the partner are very important here.
---
Be part of InfoSecurity Russia 2017. Discuss the key trends that impact the industry and profiles of leading suppliers of the market in Russia and join the professional society serving information security in Russia.