…with over 300 products and solutions, 15,000 pre-scheduled appointments, 197 events at the stands of exhibitors and conference rooms, 210 speakers from leading Russian and global experts, broadcasting in four parallel conference streams and around 6,000 unique information security professionals under one roof.
Watch the Round Up Video to Learn Why InfoSecurity Russia 2016 Has Been So Successful!

InfoSecurity Russia is No 1 intellectual forum for public authorities, businesses, vendors and market customers addressing the hottest topics & challenges of information security industry.
Andrew Miroshkin, "Groteck Business Media":
"InfoSecurity Russia is the main market event that includes the exhibition part, a number of conferences and discussions, a meeting point for all market players, and the most visited event in its field. Everything that happens here is directly related to the business in the information security sector. InfoSec 2016 shows that the market has adapted to the new conditions, companies have built at least middle-term plans, and we are moving to the upgraded mode, when many things are done differently. Now comes the period which is more commercially active, I would even say entrepreneurship wise: positive planning, building new expectations, creating new ideas. There are plenty of new opportunities for the global companies to enter the market, and for the local suppliers it is a unique time when our customers are willing to buy as many local products and solutions, as the industry can produce. "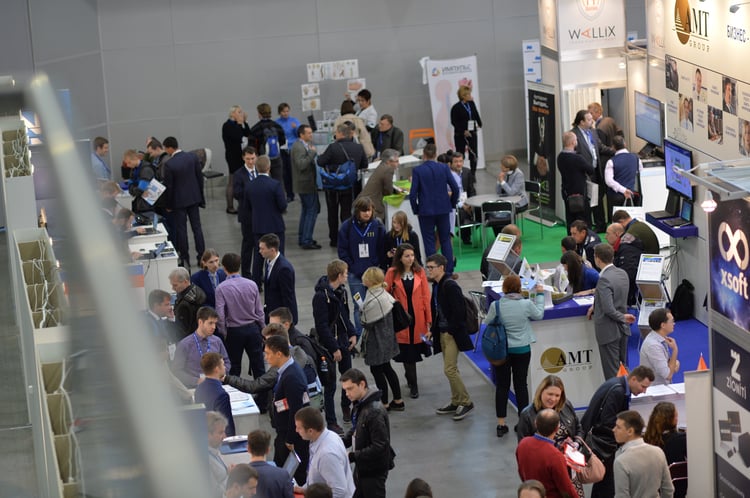 Sponsors and Partners
Special events were organized in collaboration with partners and sponsors of the show - Huawei Technologies, Trustwave, Axoft, SAP, Group-IB, Security Vision, "Norilsk Nickel", "VimpelCom" CA "InfoSec", ISACA, Almaz Capital, Kaspersky Lab, Protection Association information.
Alexander Zubarev, Huawei
"Information security is a TOP priority for Huawei, it's always in the focus of our attention and has a strategic importance for the company. We are deeply convinced that only an open interaction among all the players: Government institutions, suppliers and consumers of modern protected technologies and products. Only with combination of all their efforts it is possible to withstand today-s security threats. I thank the organizers and participants of InfoSecurity Russia 2016 for the invitation, great show and our fruitful cooperation. "
Technologies and Trends

This year the exhibition was attended by 98 leading companies in the field of information security. Among them: 1IDM, AirWatch, AUVESY, Axoft, Bitdefender, Blue Coat - Symantec, Custis, DDoS-GUARD, Defence Group, Extreme Networks, Fortinet, Gigamon, Group-IB, Huawei, ISBC, IT Guard, Palo Alto Networks, Netwell, Niagara Networks, ObserveIT, PeopleNet Security, Positive Technologies, ProtoSecurity, SailPoint Technologies, SAP, StaffCop ( "Atom Security"), TerraLink, Thales e-Security, Tottoli GSM, Trustwave, Vaultize Technologies, WALLIX, Web Control , XSoft, AB Soft Company "Asset" Aladdin RD, ALTEKS SOFT, Amicon, AMT Group, Gazinformservice, and others.
The exhibitors presented over 300 products in the field of information security and information technology. Each visitor was able to obtain detailed information about the mobile security products, cloud-based solutions, personal data protection, networking, cryptography, encryption, anti-virus, data storage and processing centers, certification centers, electronic perimeter protection, e-government services, virtualization, identity management, DLP-solutions, Internet of Things, NFC-technology, PCI DSS, SOC, VPN, automation systems, security applications, remote banking, protection against targeted attacks, identity and access control, and many others.

Business and Education Program

Business activities of the program were dedicated to the most relevant topics for the professionals and market customers. The expanded business program and variety of solutions and services at the show brought together leading executives and experts from Russia and overseas.
International experience of information security was shared by he following speakers: Zoran Zivkovic (Serbian Association of Cybersecurity), Rosemary M. Amato (ISACA), Stanislav Mikhailov (Trustwave).

See you at InfoSecurity Russia 2017!

For early-bird booking with most favorable conditions please contact: Anna Zabora, Project Coordinator at zabora@groteck.ru