The Association of Russian Banks in cooperation with TB Forum Team organizes a Conference and special exhibition area "Banking Security: transportation and storage. Bank of the future" .
700+ Banks of Russia have defined current market trends in the Financial sector.
TOP 7 in-demand products & solutions:
Information security: software and regime protection
Security in the workplace: access control (including biometric identification, video personalization, voice and characteristics of speech identification, handwriting and signature dynamics identification, keyboard typing speed identification, etc.);
Technical protection means: cameras, sensors, controllers, safes, locks, etc.;
Money safety (cash, plastic, electronic) in the office, on the road, in the technical self-service devices: ATMs, POS terminals, ADM - automated deposit machines;
Client Security for banking services, applications, and banking facilities;
Increased financial and technological literacy of clients;
The issues of interaction within the banking community and beyond: regulators & law enforcement agencies;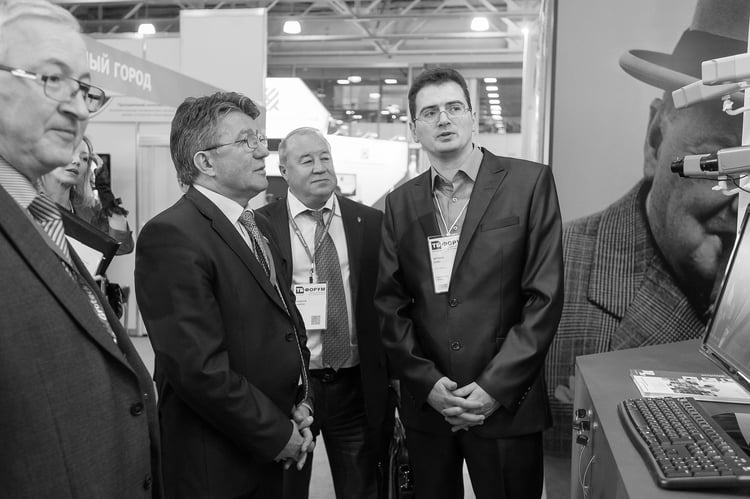 Daniil Bogatyrev, Sberbank of Russia:
"Today, the company uses both domestic and foreign security systems equally. Some segments of the Russian security systems do not meet our technical requirements. For example, the domestic market has no ACS that would enable the combination of a large number of objects, therefore, despite the affordable price and delivery speed of Russian equipment, it occurs more often that we have to use the products and technologies of foreign manufacturers. Video surveillance segment of the Russian market of security systems does not fully meet our needs as well. In the long run, the company would love to have a system where all the video is stored in the cloud with access enabled from anywhere in the country, as well as to any object. Such system can only be currently offered by major European brands."
Meet the people in charge of implementing and purchasing security systems in banking sector and demonstrate the advantages of your equipment and solutions at TB Forum powered by Intersec 2017
For evaluating opportunities please contact: