Consumers are perfectly familiar with the proposals of their current suppliers, but equipment and technologies becoming obsolete, and the systems installed 3-5 years ago can no longer provide the required level of security. In most of the cases it is necessary to upgrade or simply swap this equipment or even entire system.
The Organizing Committee of TB Forum Safety & Security Technologies announced a review of modern solutions and the latest technologies for ensuring security on transport facilities, urban infrastructure, in industry, oil & gas and energy sectors.
In addition, as part of the preparation of the review, TB Forum team conducts a series of face-to-face meetings between manufacturers and developers with large customers in order to discuss the actual tasks and real possibilities of modern technologies and equipment.
What are the most common consumer challenges?
Reduce the workload of security personnel in performing selective screening, increasing the overall efficiency of the activities
Use the special features of the facilities in order to create technical solutions that make it possible to approach the goal of continuous screening of passengers without impairing the capacity
Creating systems in order to prevent cascade failure

Technological implementation of monitoring, analysis and modeling situation in real time.
Do you want to show your technologies, solutions and equipment to all key Russian buyers of security systems from the main sectors and help them to achieve their goals?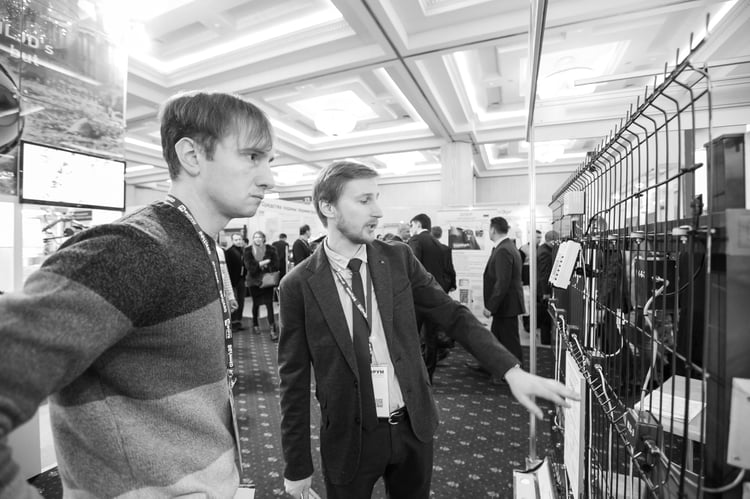 TOP 5 Sectors in Russian security market:
Transport and transport infrastructure
Places

of a

mass congestion of people
For further details please contact:
Anna Zabora
TB Forum
Project Coordinator
zabora@groteck.ru
www.groteck.com