The strength of the Safety & Security Market is its constant innovation and price competitiveness. The continuous introduction and adoption of new technology can create market entry opportunities.
The CCTV market segment is the most significant and consists of online surveillance, recording, personal identification, and face recognition systems. In 2015, CCTV and access systems segments totaled over $1.7 billion or 55% of the equipment market. Along with sports complex projects and transportation infrastructure upgrades, the Government of Russia has allocated almost $312 million through 2016 to implement this technology at metro stations, railways, public areas, and city halls. CCTV and access systems are merging into a single market utilizing cloud computing applications and higher resolution images. The higher volume demand for data in turn creates more rigorous technical requirements for the hardware.
In addition, the Russian government remains focused on detecting and preventing terrorist attacks. Companies selling metal detectors and scanning equipment show growing demand as luggage and individual security inspections become mandatory at rail stations and in other transportation-related areas. One of the most promising segments in this market is the collection and transportation of cash and valuables. The value of money and valuables moved in Russia totaled $285 billion in 2013, and this segment is rapidly expanding and attracting global players.
Alarms and security services for residential and commercial property represent another promising segment. In the last three years, this segment reached the $100 million mark in sales.
Experts believe that a 10-15% annual growth rate (in rubles) in these product groups could be achieved in the next three years in the absence of any major financial or political events negatively impacting the market.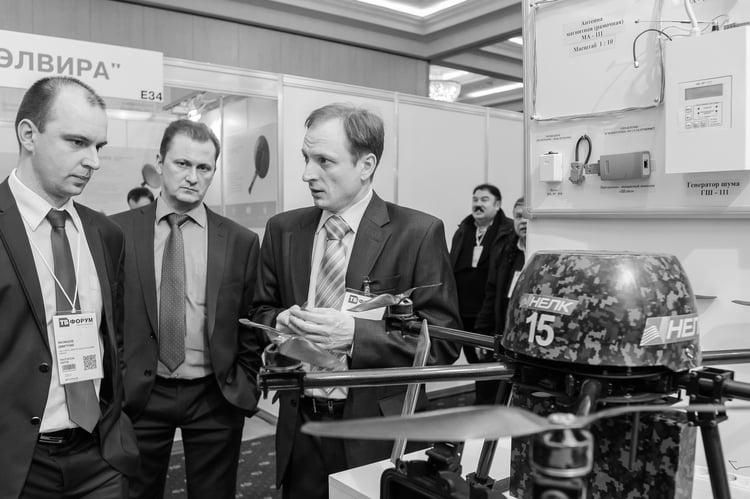 The best prospects for sales of international manufactured hardware in 2016-2017:
IP-based solutions in various equipment segments (surveillance, detection, day/night surveillance and infrared systems), especially high end systems,
Access control systems,
Fire/intruder alarm systems, especially for public places,
Integrated control systems,
Biometric equipment, identifiers, and readers,
Antiterrorist equipment, especially bomb-detection equipment,
Anti-theft systems, radar detection, and recording equipment (wireless),
Fire safety equipment, rescue equipment,
Cloud computing used for CCTV/access systems,
Personal protection gear for police/army.
Meet the people in charge of implementing and purchasing security systems in these sectors and demonstrate the advantages of your equipment and solutions at TB Forum powered by Intersec 2017
For evaluating opportunities please contact: