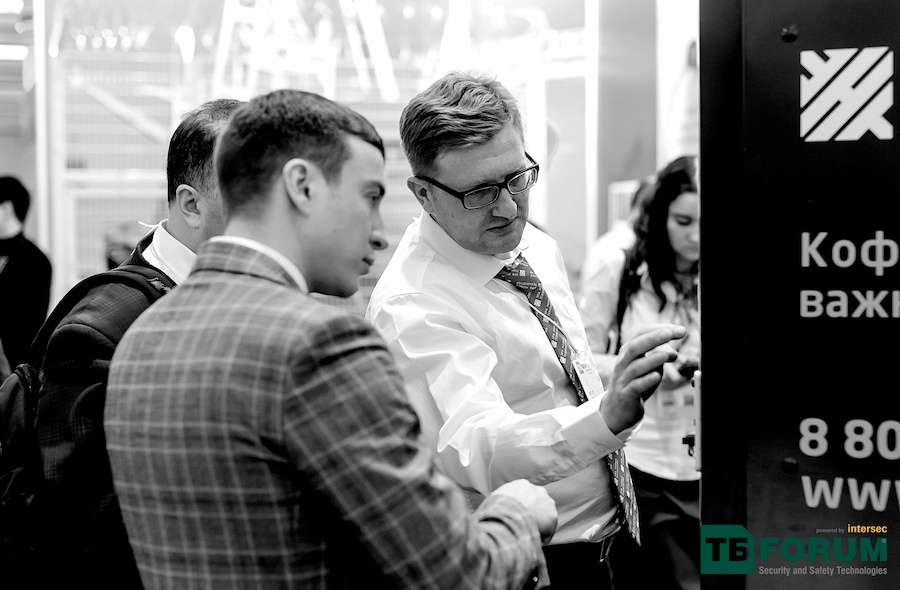 Globally, big vendors' marketing strategy is aimed to the events with increased ROI. Most of international companies prefer to focus on the big projects and large private Russian customers in industry, retail, real estate, construction, medicine, health and education sectors since Russian large corporate segment remains stable. The traditional trade show format with its cumbersome constructions build up only for image and prestige and huge expenses is loosing its efficiently nowadays. Thus, global vendors prefer educational seminars and ConfEx format events.
This is exactly what we are doing at TB Forum powered by Intersec. TB Forum is a widely-known national physical security event which runs in the new environment and brings together the high profile visitors representing the most of purchasing power buyers. Must-attend event for the Hi-End security products buyers and vendors.
While Russian government procurement is substantial, private entities, mainly in Retail, Oil&Gas, Manufacturing Industry, Transportation, Banking, Power Generation & Energy are also important buyers of a wide variety of security equipment. Totally, that totally keep up to 82% of the all market volume. And they form the key TB Forum audience: 52% of visitors are end-users (buyers) from the government and the biggest enterprises.
Could be interesting for you to visit to look around and get an opinion about this part of market.